STEM HQ hosts final month of hands-on science fun
3 December 2020
• 0 Comment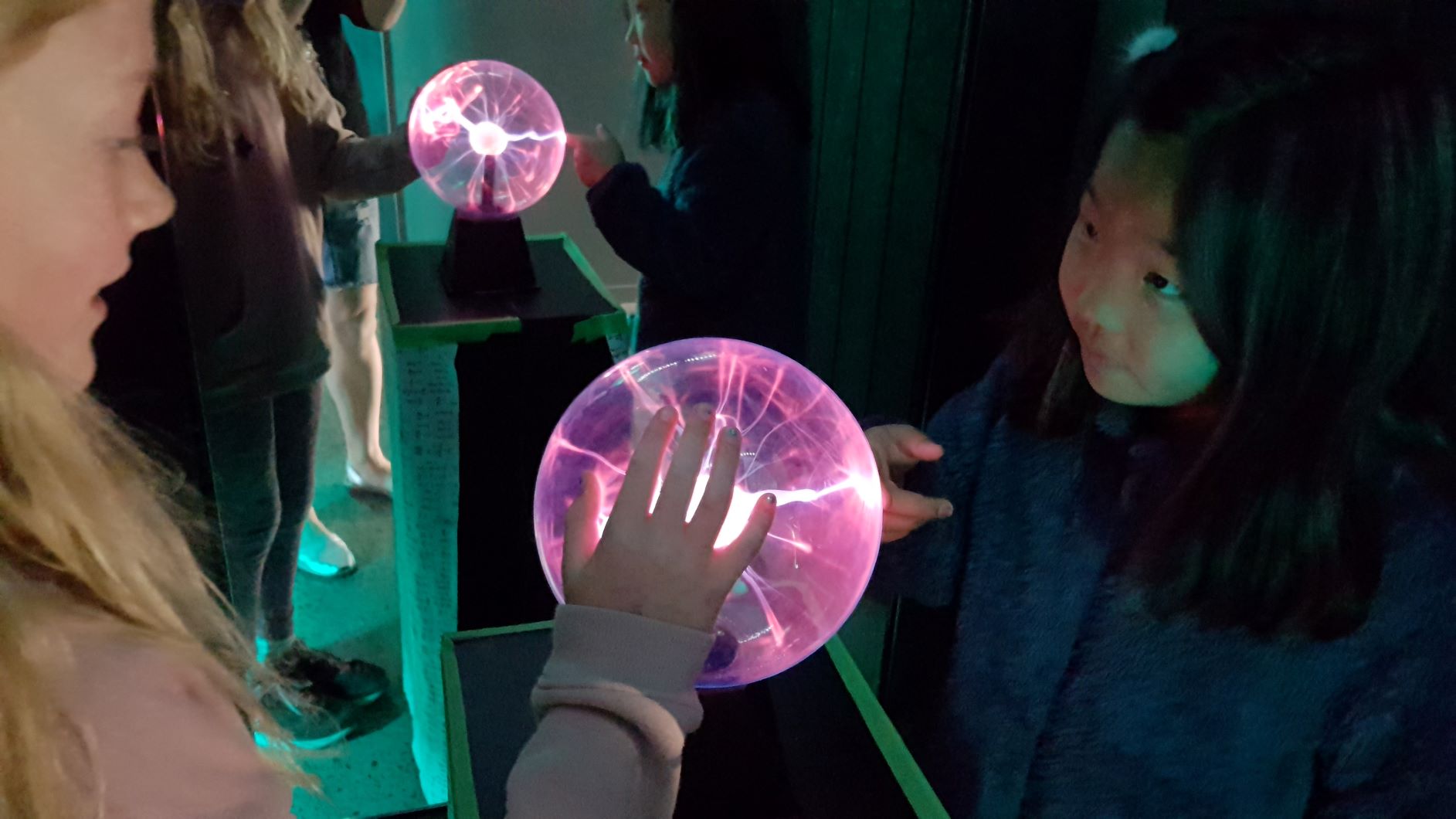 New Zealand's budding scientists are being encouraged not to miss out on free, festive, family-friendly STEM (science, technology, engineering, and mathematics) activity, with the STEM HQ Discovery Centre in Tauranga set to finish its season this month (December).
Whether it is making some festive-coloured slime, a petri dish Christmas decoration, or an origami octahedron; engaging in a coding and robotic workshop or creating in the mini-maker space, there is hands-on fun for all ages, says STEM Wana Trust Founder Tia Lush.
"It's a really fun, interactive space where families can come to learn and experience the wonder of STEM all together."
STEM HQ Discovery Centre, located in Tauranga CBD's vacant Goddards Centre, is an extension of Tauranga's award-winning STEMFest festival, which was cancelled in 2020 due to Covid-19.
The brainchild of local charity STEM Wana, it aims to amplify Tauranga's growing role as a centre for STEM excellence and showcase the STEM innovators the Bay of Plenty already has on its doorstep.
These include world-renowned food science specialists Zespri, engineering giant BECA, and leading New Zealand power company Trustpower.
"Tauranga is special. We want to put it on the map as a leading hub for STEM innovation in New Zealand. Our goal is to inspire a new generation of scientists, technologists, engineers, and mathematicians," Lush says.
"As an organisation we saw an opportunity to bring this sort of engagement in such an important sector to the Bay of Plenty and we have been well supported by our community and industry."
That includes attracting sponsorship from: MBIE, TECT, Tourism New Zealand, Bay Trust, Priority One, BECA, Zespri, Trustpower, Xero, Basestation, TechnologyWise, Global Enigmatic, BOP Regional Council, ACG Tauranga, Grace Team Accounting, and Sharp Tudhope.
Zespri adds: "It's important we support inquisitive young minds and encourage them as they explore new topics, so we're proud to support STEM Wana Trust and their initiatives to teach subjects like science, technology, engineering and maths in a fun and interactive way."
The free STEM HQ experience opened in October with two sold-out weeks of school holiday events, and has now welcomed more than 2,500 people through its doors in school groups and at ticketed public sessions.
"Notwithstanding the challenges of a global pandemic, if we get to 3,500, the same number that attended the inaugural STEMFest last year, we'll be extremely pleased," says Lush.
Closed the week of Christmas (21-27 December), STEM HQ is otherwise open throughout December to both Tauranga locals and visiting festive holiday makers to the Bay of Plenty.
Attendance is ticketed with limited numbers per session to allow for Covid-19 Health and Safety regulations, so make sure you don't miss out, Lush says. The final session takes place December 31.
For session times and to book free tickets to STEM HQ, visit www.stemwana.nz or Click here.
For more information please contact Tia Lush tia@swt.nz or Alyssa Minshall Alyssa@swt.nz.