STEM Wana Trust is a registered charity. Our core mission is to engage and inspire a new generation of scientists, technologists, engineers and mathematicians through creative community initiatives and events such as New Zealand's first-ever STEM Festival in 2019. Driven by the community, for the community. Our strength is in forging partnerships and collaborating with like-minded organisations to ensure that Aotearoa leads the way in producing creative thinkers and problem solvers.
We're proud to call these amazing organisations our friends and supporters.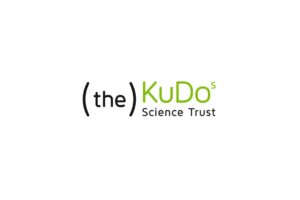 The Kudos Science Trust (Hamilton Science Awards Trust) was established in 2007.
The Trust's annual Kudos Awards remain New Zealand's only regional science awards, helping to shine a light on the incredible achievements of our region's world class scientists, their research, discoveries and innovations.
In 2016 the Trust established it's youth programme – Science Spinners Creative Lab, a major hands-on and interactive science event led by Kudos Award scientists and industry professionals to inspire and engage our young people in the exciting world of science and STEM.
---