Tinkd Makerspace x Techweek 2022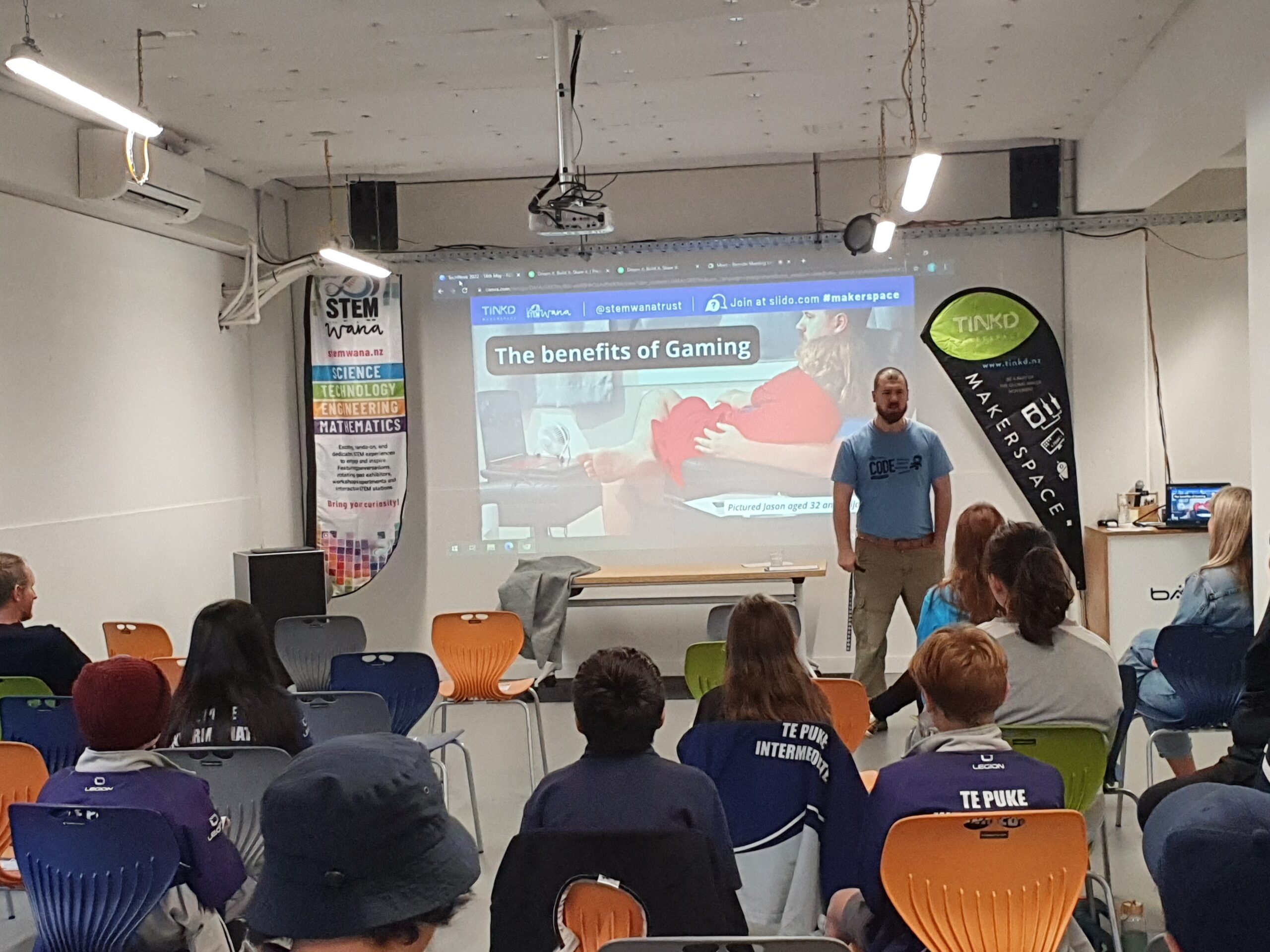 By Jason Edgecombe
A big thanks to all those who attended our Techweek 2022 Dream it. Build it. Share it. event on Monday 16th May 2022. Our team really enjoyed hosting everyone who was able to brave the wet weather (and the horrible parking) in town. We especially love having so many students from Te Puke Intermediate attend. We would also like to extend a huge thanks to all the amazing speakers, friends, and partners who supported and helped us with all the preparation as well as the presentations on the day.
Here's a recap of the event…
After a brief introduction by Jason (Tinkd) and Soraya (STEM Wana Trust) we got straight into our first speaker;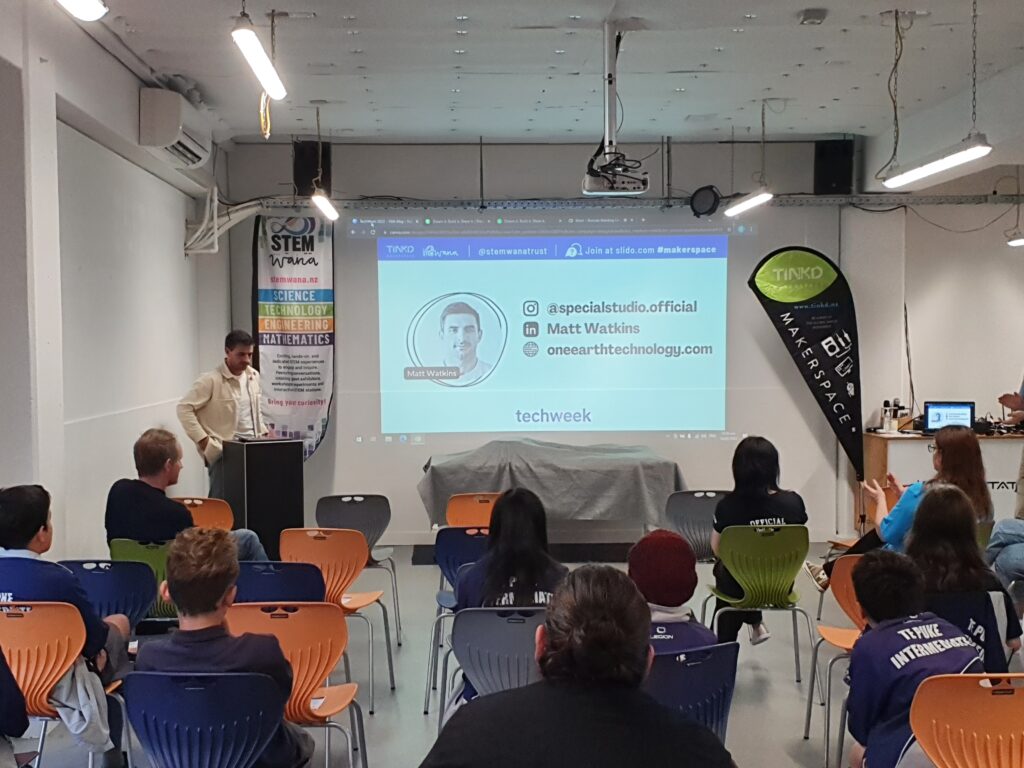 Matt Watkins:
'How distributing manufacturing is changing the way we make and sell products. The role of 3D-printing and localised production.'
Matt walked us through the process of making, distributing and selling a product, using a guitar (sadly no rock n roll solos) as an example, and he showed us how localised manufacturing with 3D-printing technology can vastly lower costs, improve shipping times, and allow for variation and customisation of products without huge costs associated with traditional manufacturing.
Some feedback and learnings we captured on the day:
"Compelling proposal around localised manufacturing."
"Great potential for local economies."
"Sweet DJ beats."
Connect with Matt: https://www.oneearthtechnology.com/
---
Karlie Morrow
Next we invited Karlie Morrow onto the stage. Karlie was most kind and jumped in at thethat last minute to talk to us about her vision to create closed circle production with clothing.
We learned how Karlie started making clothes for her kids from recycled fabrics, otherwise thrown away materials, and decommissioned corporate uniforms. Karlie also showed us how Usedfully® is helping develop techniques and processes for using cloth fibres for many different solutions, like building roads (yes roads! There are fabric fibres in our roads!), and insulation and how these can help not only provide better solutions to the waste created by the textile industry but also have a beneficial environmental impact.
While not able to join us in person, Deborah Crowe, our original second speaker, was able to video call in from isolation to answer questions about Usedfully® and their work, supporting Karlie from afar and demonstrating the benefits of modern communication technology.
Some feedback and learnings we captured on the day:
"Amazing how cloth fibres are being used for industrial uses."
"Cool fashion choices for kids that are reusing old clothes."
Connect with Karlie: https://www.cirkellife.co.nz/
Connect with Usedfully: https://www.textilereuse.com/
---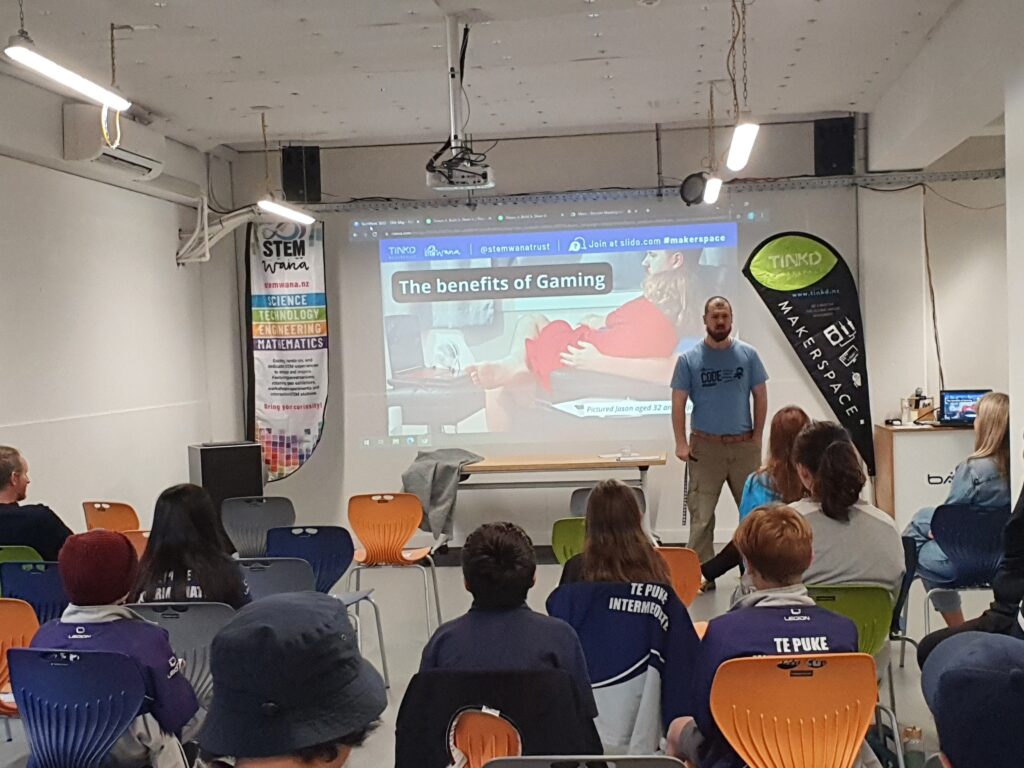 Jason Edgecombe:
STEM Wana's very own Tinkd Coordinator, Jason, gave an impassioned talk about the benefits of video games and their ability to connect people from all around the world.
We learned that many stereotypes about games are misguided or misunderstood. One of the most surprising reveals was that most gamers are actually women between the age of 18 and 35 and that a huge amount of gaming is being done socially or with friends. We also learned that quite a few studies have been done on the effects of gaming on brain development and many of the findings show positive effects.
Some feedback and learnings we captured on the day:
"Great sense of humour"
"The Pope might be playing minecraft!"
"Great to see gamers talked about positively."
Connect with Jason: tinkd.nz
---
Makerspace Demo:
After hearing from all our speakers, Jason then took our attendees over to Tinkd Makerspace where he showed off the kinds of projects that can be worked on or developed in our space. The big highlight was the large hexapod (spider) robot that was remote controlled and shook many hands that day.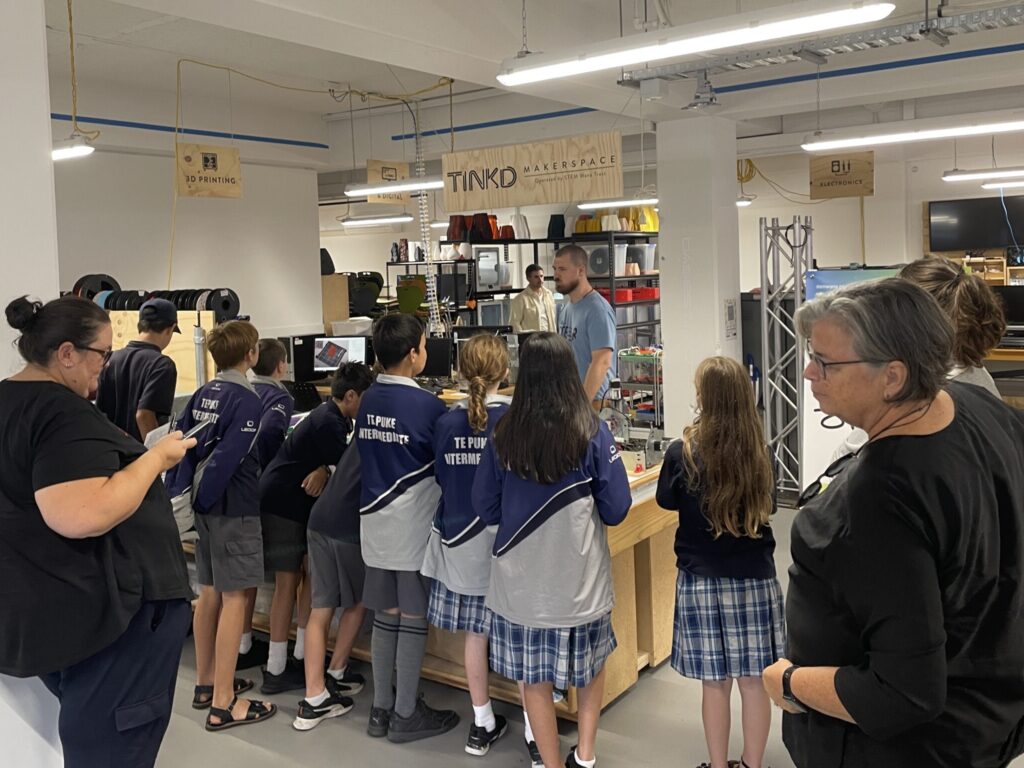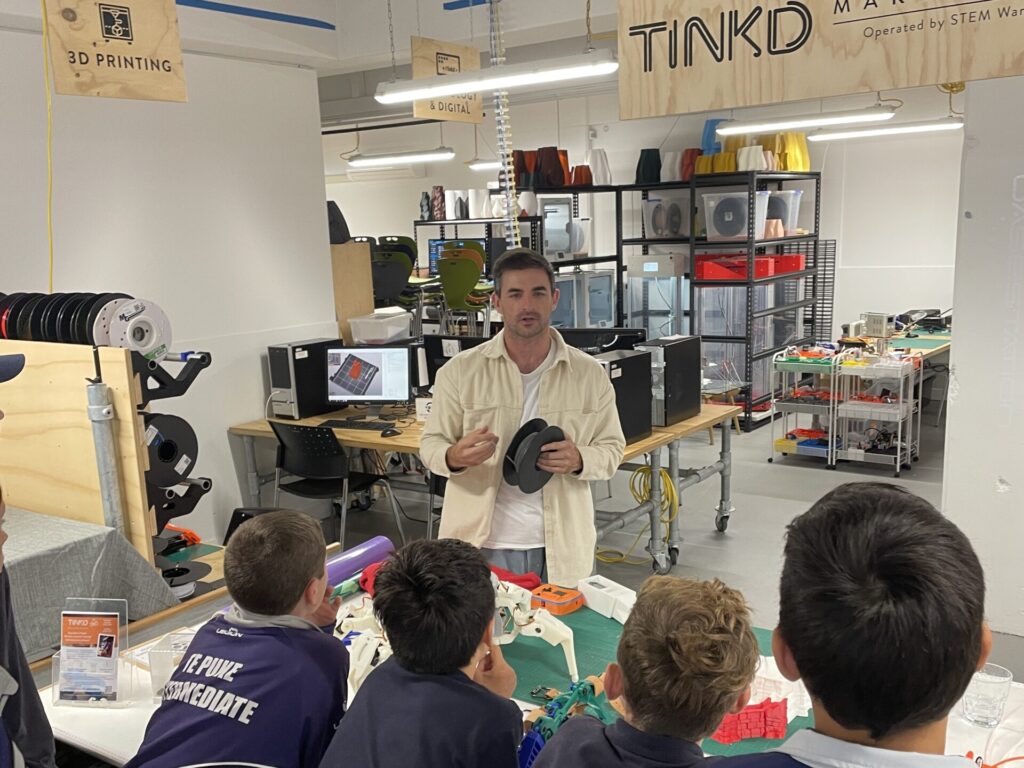 Some feedback and learnings we captured on the day:
"Makerspaces are COOL!"
"There is a new technique allowing to create insulation with old fabric"
"You can create new things with waste if you have the right machines"
Find out more about Tinkd Makerspace.