On Saturday 13th August 2022, team STEMFest and team Tinkd packed up some of our gear and attended the annual Canvas Careers Expo at Trustpower Baypark Arena.
We met with so many parents and students all curious to know more about STEM Wana, our projects and Tinkd Makerspace. Proving most popular was our 3D holographic display which gained much attention and curious questions from visitors and other exhibitors. The lovely Pops was there with our maths activity helping young and old create some great paper shapes to take home.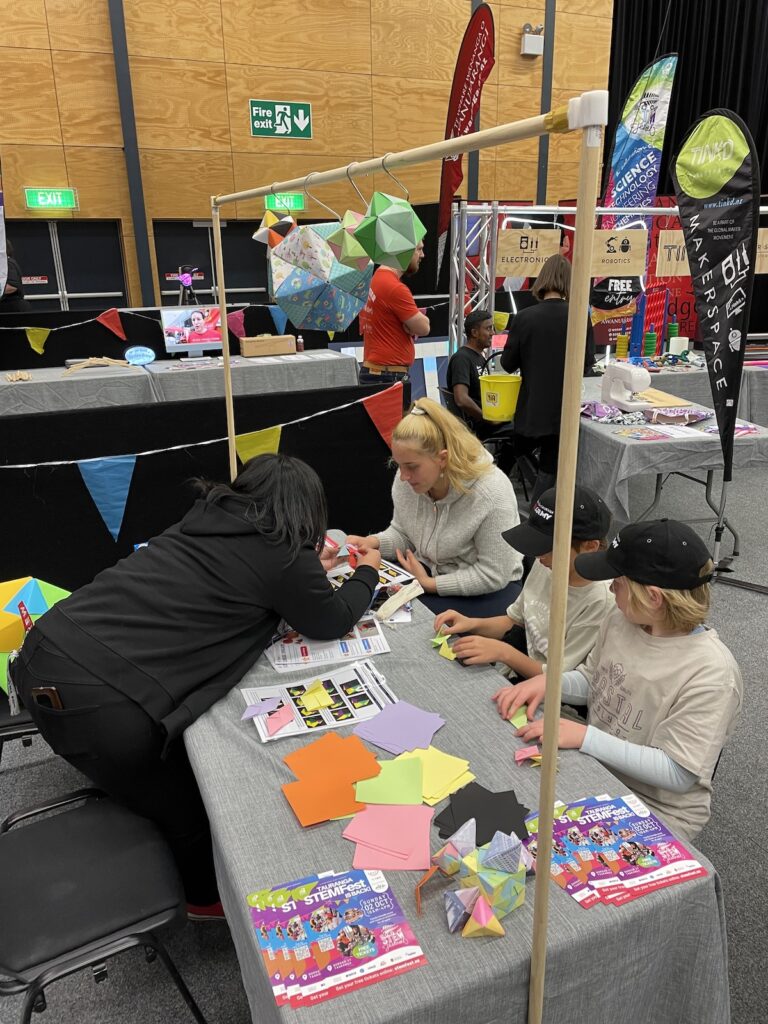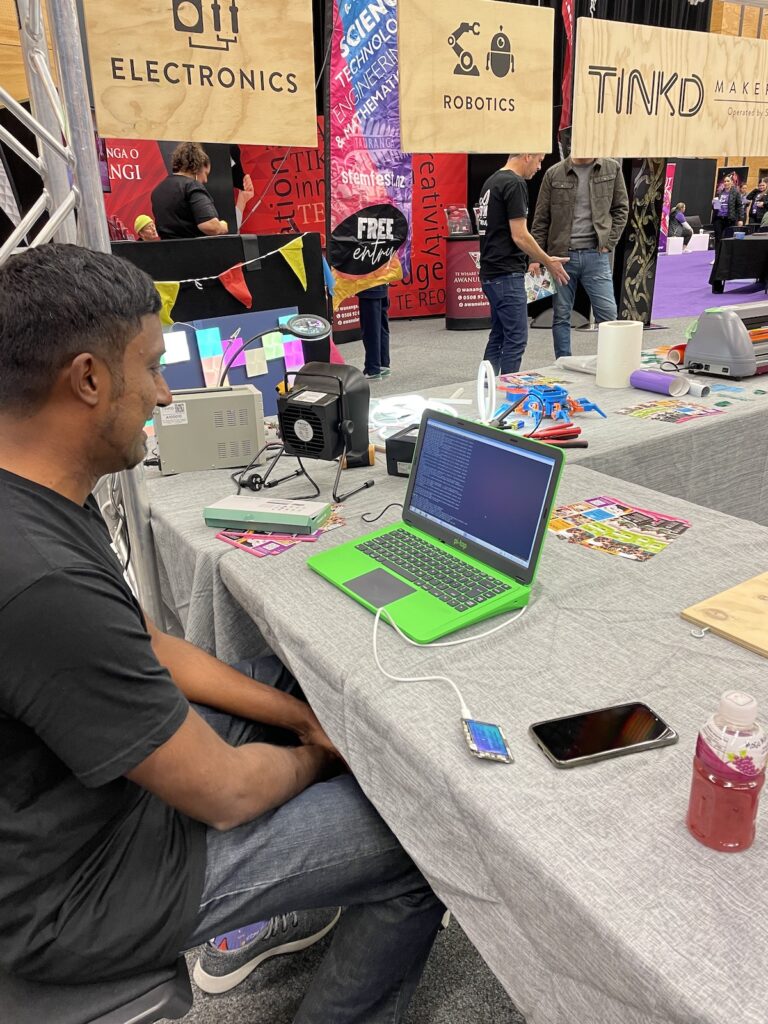 Visitors also took up the challenge to build a life size version of the Da Vinci self supporting bridge and some even braved walking across it (safely).
Check out some of our awesome future engineers…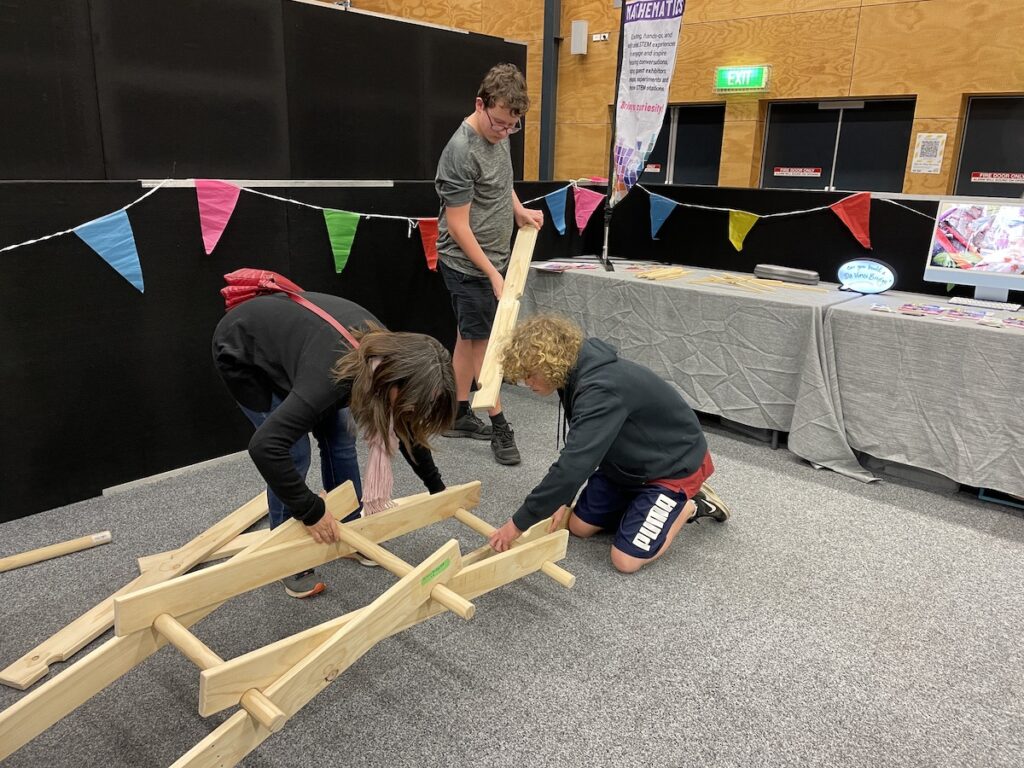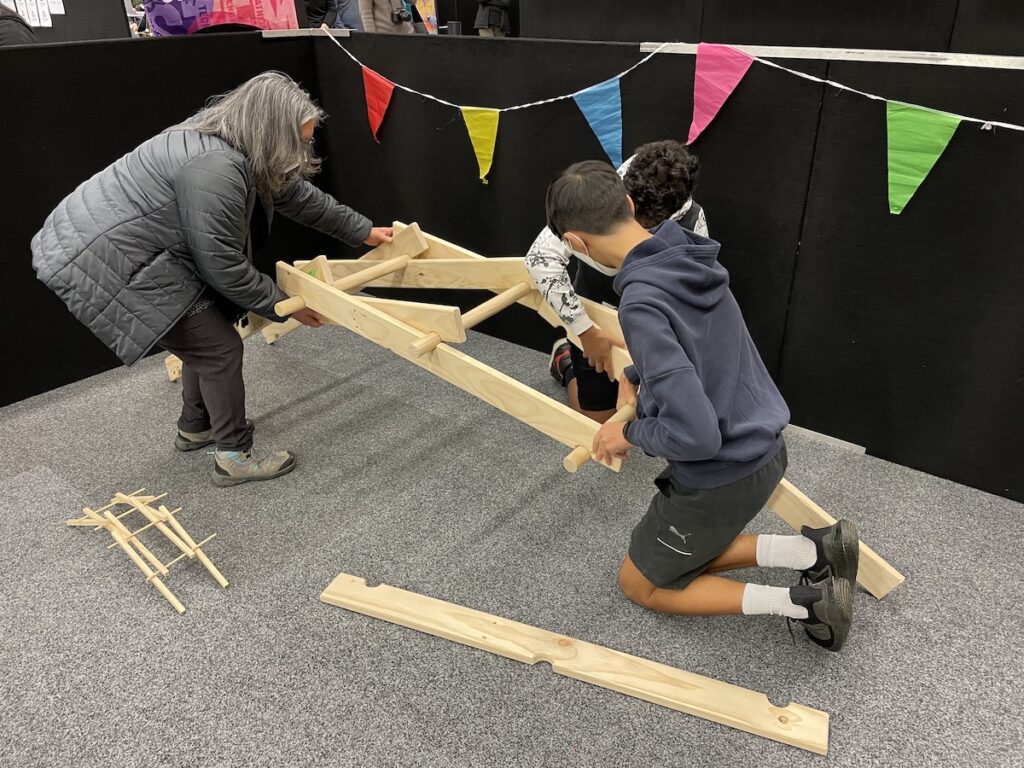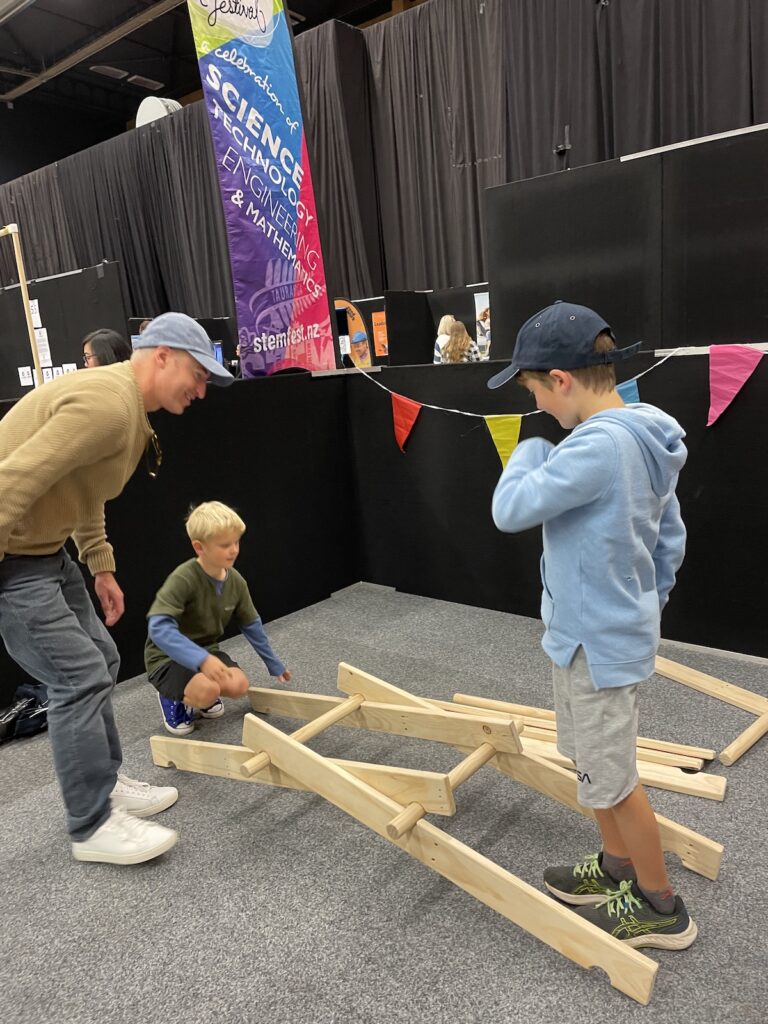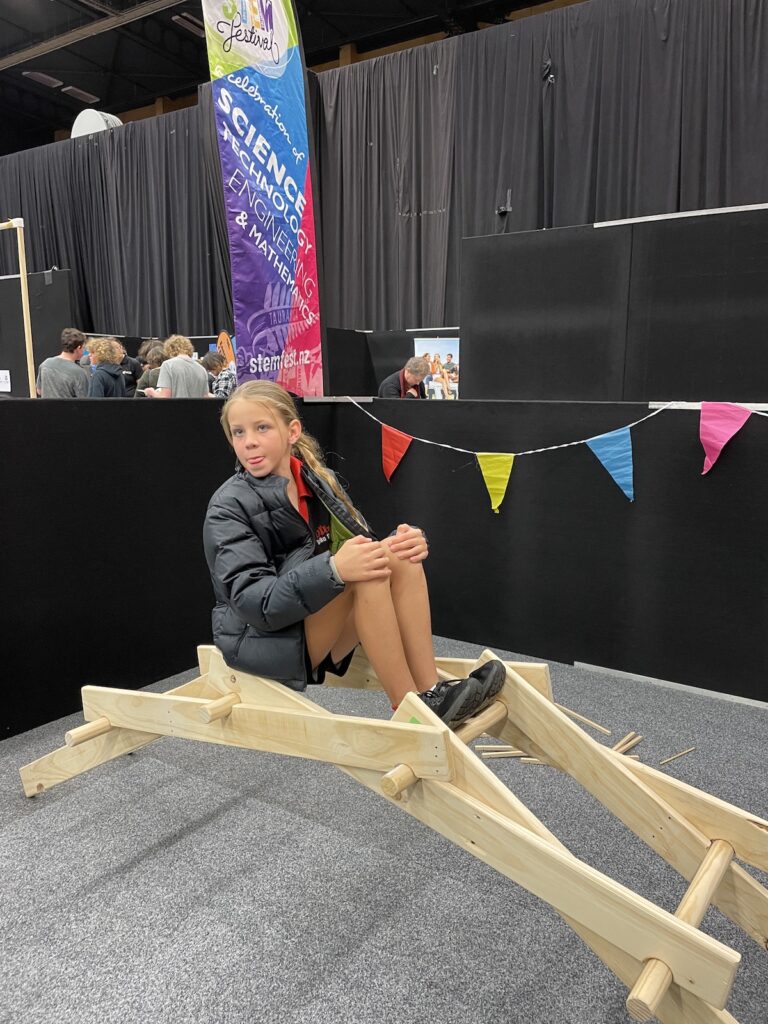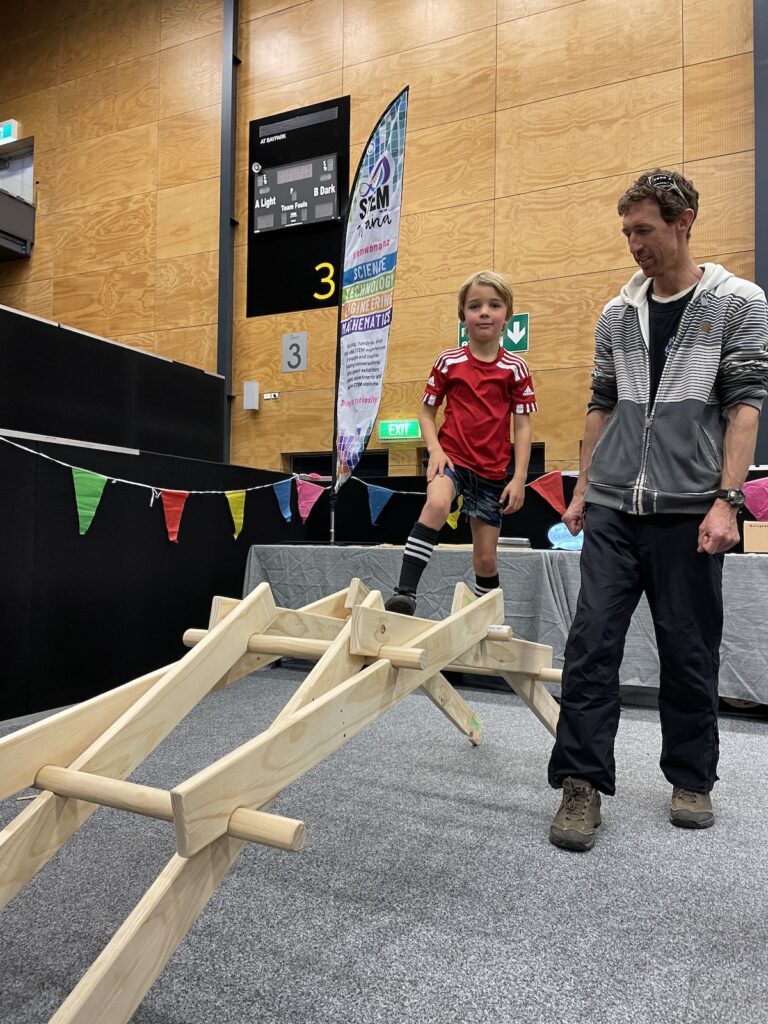 We were excited to be able to share plans about STEMFest in October with many parents telling us that they came to the first STEMFest in 2019 and really excited to learn that it was back after such a long break.
A big thanks to our team Steven, Tia, Jason, Rachael, Erin and amazing volunteers Alvin, Pops, William, and Craig who work behind the scenes to make events like this happen.