Science Spinners x STEM Wana
30 March 2021
• 0 Comment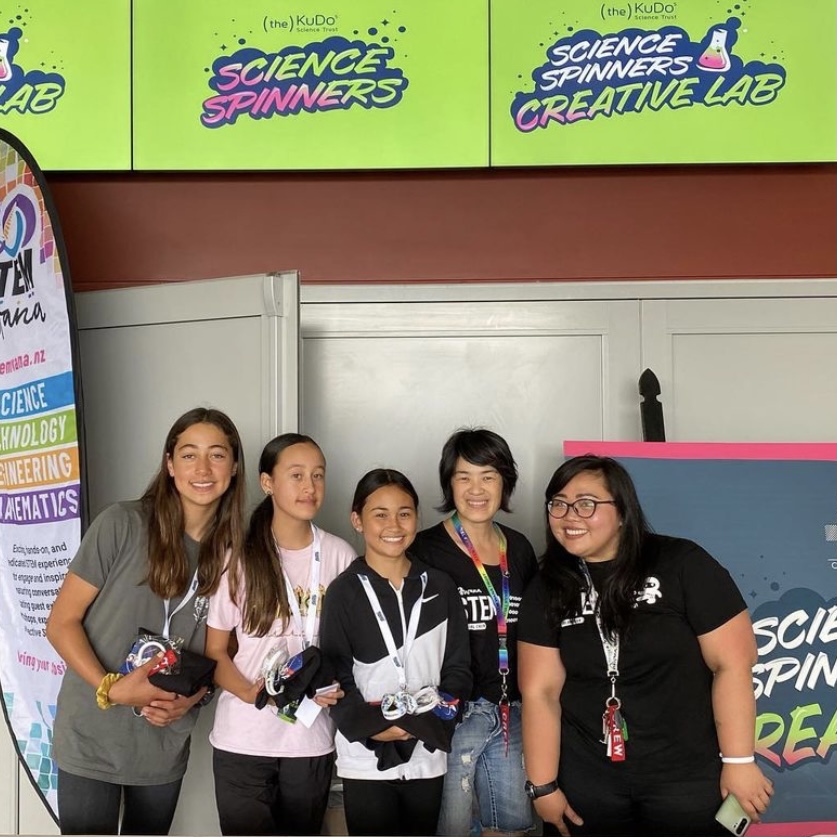 On Monday 29th April 2021, we were invited to go along to support our good friends The Kudos Trust at their annual Science Spinners: Creative Hub event.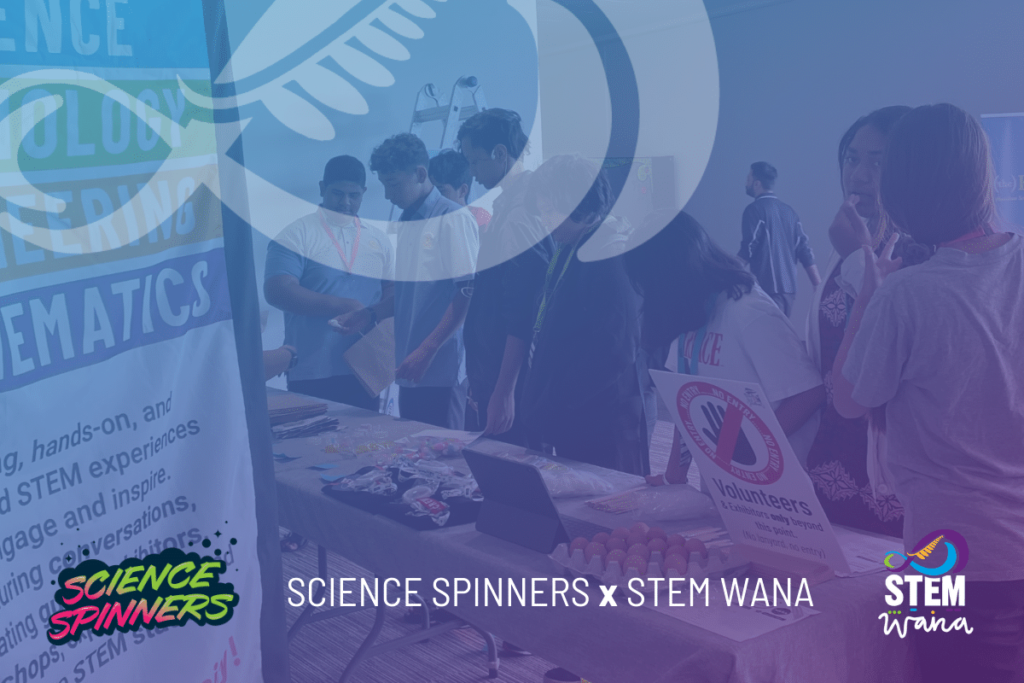 Our programmes run over 4 days for our Waikato Year 9-13 students and giving them a taste of what science really is; how it applies to their everyday life; and introduce some of the awesome careers 'science' can lead to!

These programmes are for students who learn through more interactive and engaging methods, guiding them to find out the solutions through inquiry and discovery!

The Kudos Science Trust
The event was held at Claudelands in Hamilton and there were lots of excited young people taking part in an awesome day of learn-by-doing with a science and STEM twist.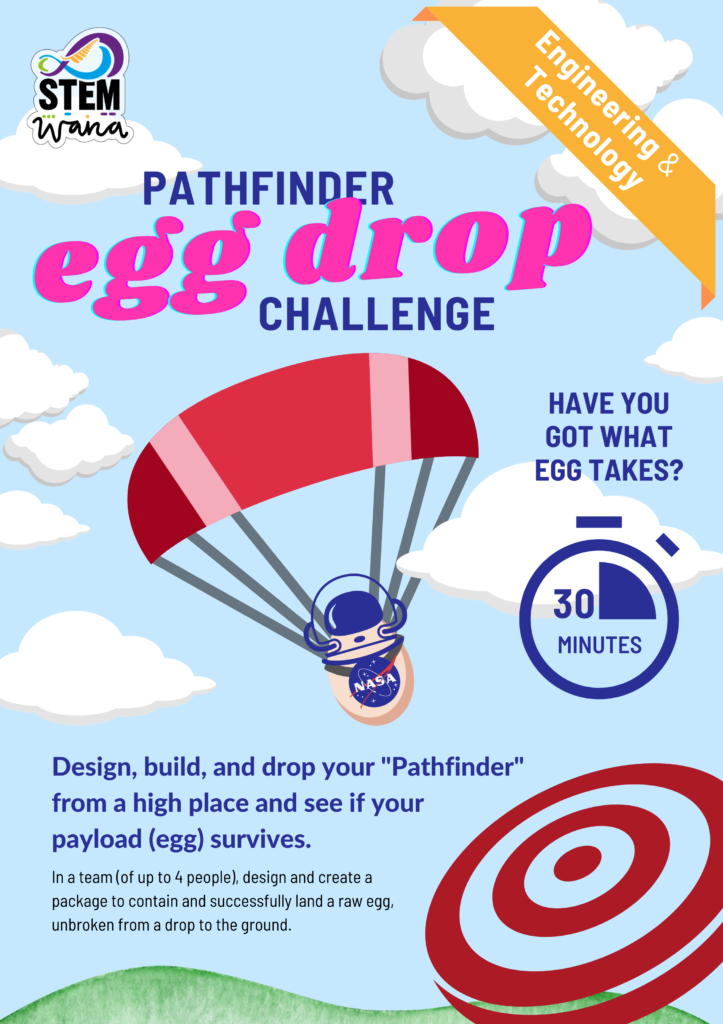 STEM Wana sent along Tia and Pops with our reworked Pathfinder Egg Drop Challenge.
The challenge we presented to participants during their lunch break was to build a capsule that would protect their payload "eggtronauts" from a high drop.
Many students remarked about how easy it would be until we told them that they could only use four items out of the available 10 different materials.
We brought along 28 eggs thinking that would be enough, but we ran out of eggs as everyone wanted to try and win the very cool prizes of black NASA t-shirts!
There were quite a few drops and unfortunately quite a few cracked eggs as well. But we did have a winning team.
Congratulations to The Three Musketeers from Te Kopuku High, who designed a successful capsule with newspaper, string, sticky tape, and bubblewrap.
It was such a great day and we are so proud and privileged to have been invited and be part of such an inspirational event. We are looking forward to working with Kudos again on many more future projects for our young people.
Find out more about The Kudos Science Trust and the amazing work they are doing in the Waikato and beyond.