Updated 21 September 2020 – FREE tickets for STEM HQ 'Discovery Centre' now available online for October sessions!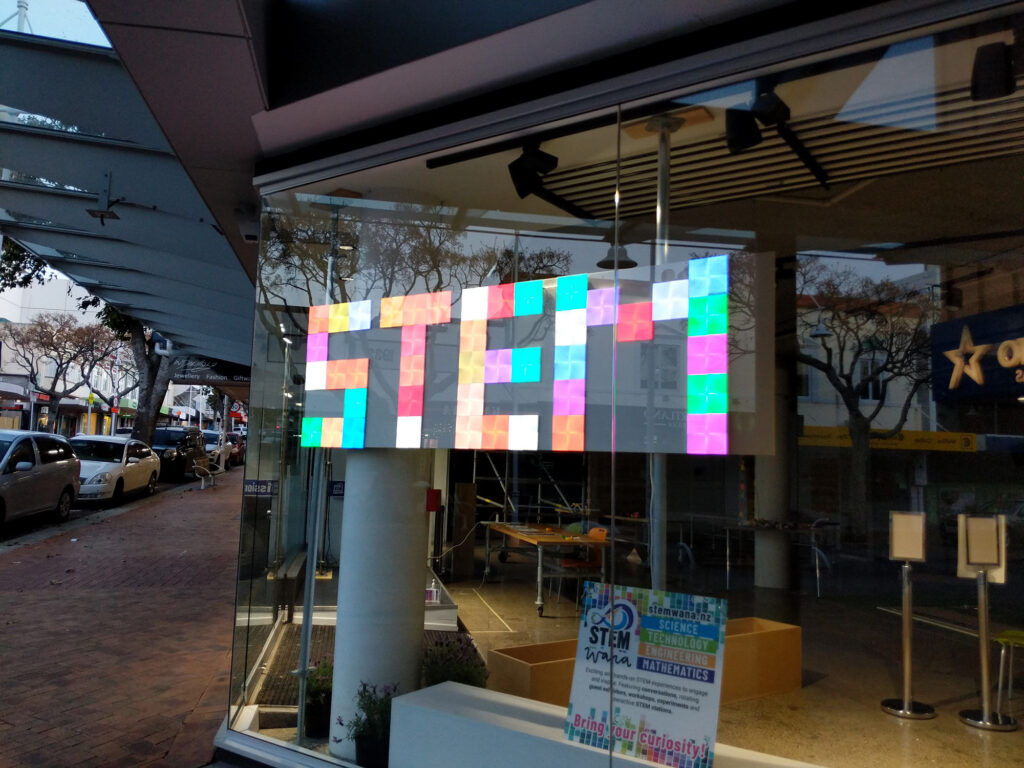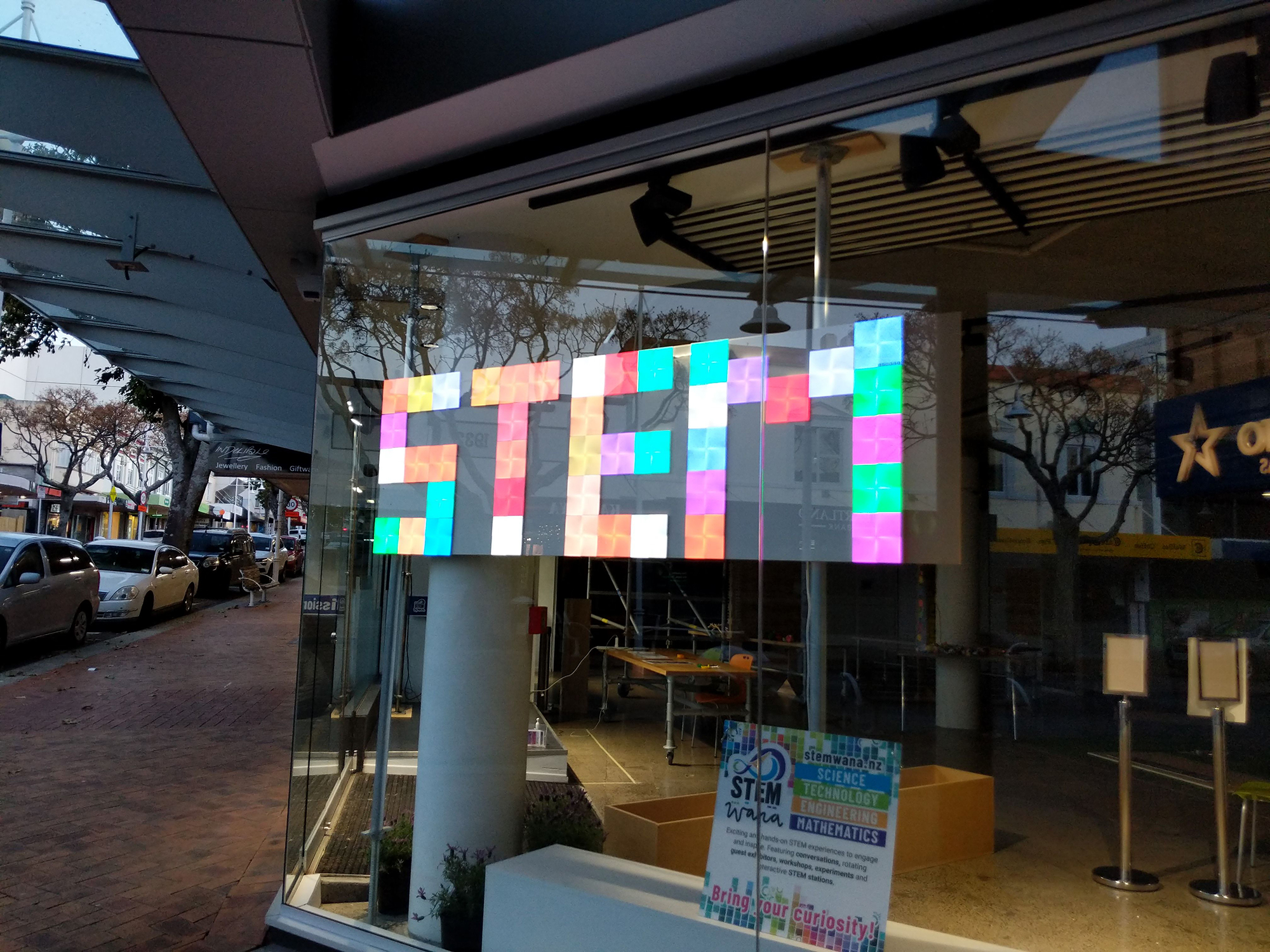 ---
STEM Wana Trust with support from Downtown Tauranga's Activate Vacant Spaces scheme opens an exciting dedicated FREE to enter science, technology, engineering and mathematics 'discovery' centre within Tauranga's city centre.
The Mainstreet Tauranga Activate Vacant Spaces team were able to secure a vacant space as part of their programme, working in partnership with landlords and property owners to reinvigorate the CBD with activations and installations of interest, whilst the city centre development transformations take place. Spokesperson Sally Cooke says STEM HQ will be an exciting addition to the growing list of activations coming into the city centre.
"Activate Vacant Spaces is about turning vacant spaces into vibrant spaces. When we heard that STEM Wana Trust were looking for a site we worked hard to find an ideal location for their dedicated science, technology, engineering and mathematics 'discovery' centre. It will be an exciting addition to the CBD and a great use of the currently vacant temporary space where Hallensteins used to be."
STEM Wana, a registered charity, responsible for the award-winning STEM Festival (STEMFest) that drew in 3,500 visitors to Durham Street for a one day celebration back in October 2019, have adapted their activities to deliver on a series of STEM Initiatives for 2020.
---
Updated 21 September 2020 – FREE tickets for STEM HQ 'Discovery Centre' now available online for October sessions!
---
STEM Explorer Trail
This unique website app will be an interactive way of exploring hidden STEM challenges and tasks within Tauranga's CBD. Designed and developed by our very own YouthDev team, composed of volunteer mentors and youth, the STEM Explorer Trail is a one of a kind app experience made by locals for our locals (and visitors). Complete challenges as an individual or a team, unlock special tasks, explore our CBD and win some cool prizes. Activated from 1st October to 31 December 2020.
STEM HQ
STEM HQ will be the flagship location and activation space for the STEM Explorer Trail. A FREE to visit, engaging and interactive hands-on space that will inspire experimentation and exploration for all ages. STEM HQ is centrally located in Tauranga's CBD at Goddards Centre on Devonport Road.
STEM Wana's STEM HQ brings educational entertainment to Tauranga and the Bay. A play and learn environment makes way for sparking curiosity and exploration. Featuring six separate exhibit zones and a 'feature zone' that changes weekly, there are activities you'll want to keep coming back for.
Exhibit spaces include a Space Zone, Sponsors Exhibitor Zone, Light Zone, Engineering Nook, Earth Science Zone, and Mini Maker's Station. STEM HQ will also have an 'indoor lawn' that hosts rotating activities and featured workshops with our sponsors.
"As a Trust we are committed to bringing inclusive, community based STEM engagement to our Bay families and community. We were disappointed that we were unable to bring back STEMFest this year, but out of adversity comes innovation.
This year, the STEM Wana team are bringing an ambitious programme of STEM activities designed to inspire and delight. These initiatives culminate in an exciting and interactive STEM Explorer Trail supported by a dedicated STEM Headquarters located in the heart of Tauranga's CBD."
Erin Nicholson, Board Trustee, STEM Wana Trust.
Be first to know all the STEM Wana happenings by subscribing to be a STEM friend at: https://stemwana.nz/subscribe/
STEM HQ opens to the public on 1st October and FREE to enter.
STEM Explorer Trail is a free to use interactive website app that encourages exploration of our CBD.
2020 STEM Initiative is funded by grants and corporate sponsorship. The principal funders are MBIE, TECT and USSD, with industry sponsors from New Zealand Tourism, Basestation, Trustpower, Beca, Zespri, Xero, and Priority One. See full sponsors list.