STEM Wana Proudly Presents
#RepresentationMatters: You Can't Be What You Can't See
Series of Interactive Talks and Presentations
Why?
The first in a series of thought-provoking events designed to engage and inform rangatahi and young adults on the rich diversity that exists within Science, Technology, Engineering, and Mathematics (STEM). Our goal is to cultivate talent, by actively promoting the full inclusion of excellence across the social spectrum so that we can support the next generation of problem solvers and creative thinkers.
DIVERSITY OF THOUGHT
Stories and experiences in STEM with a different lens
Who is the event for?
For rangatahi in Intermediate, high school, college and university and anyone interested in learning more about diversity in STEM.
What?
Interactive talks and a chance to meet STEM role models who are challenging the stereotypes.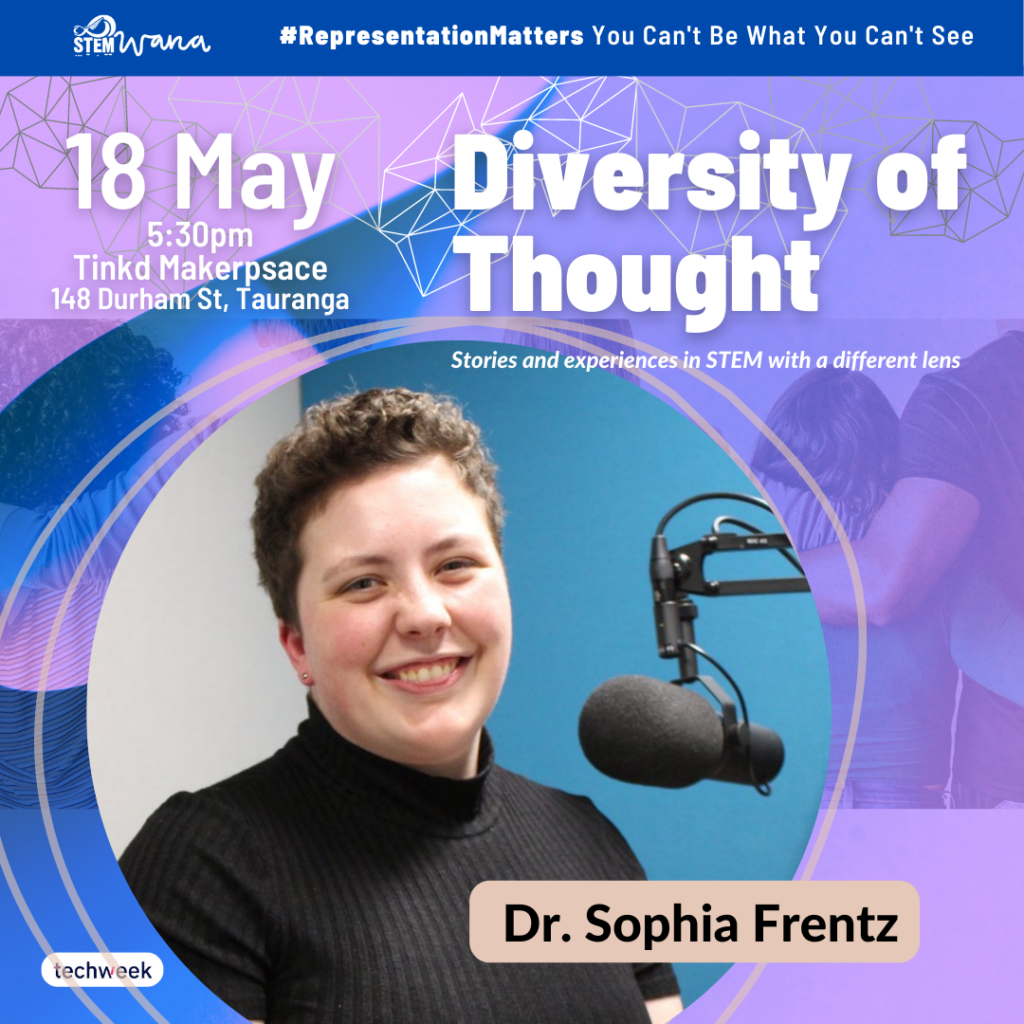 Dr. Sophia Frentz (they/them) – Keynote and MC. "Dr. Frentz has a PhD in Genetics and currently works as Technical Product Manager at Te Whatu Ora. They grew up in Tauranga, studied undergraduate at Otago and then moved to Melbourne to pursue a PhD. They have served as a Councillor for the Royal Society of Victoria, were one of Out for Australia's 30 under 30, and have an eclectic assortment of published writing across poetry, journalism, and book sections – the latest a segment in Queering Science Communication, published in April 2023."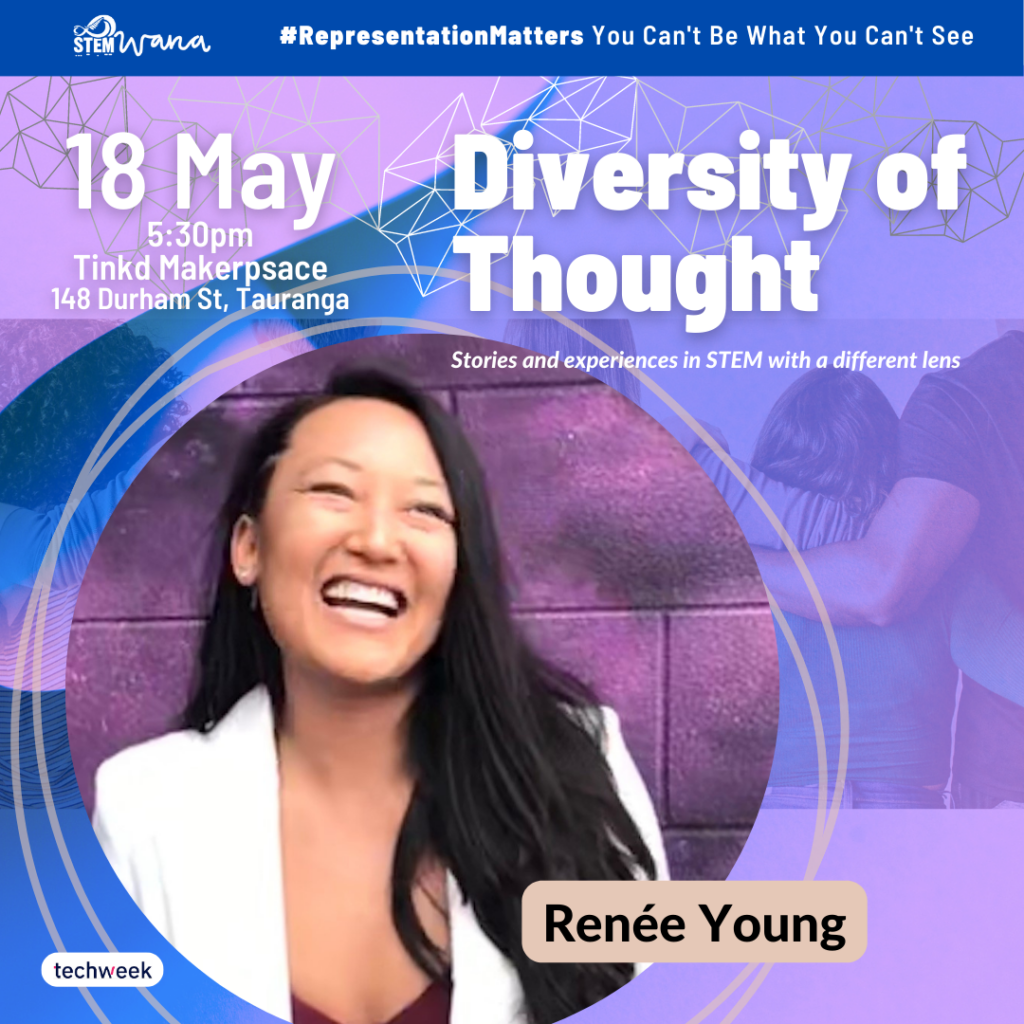 Renee Young (she/her) Associate Mechanical Engineer, Project Manager, Boxer and Coach who is passionate about the empowerment of women through community and support to break through gender industry boundaries within construction, Science, Technology, Engineering and Mathematics (STEM) and the sport of boxing.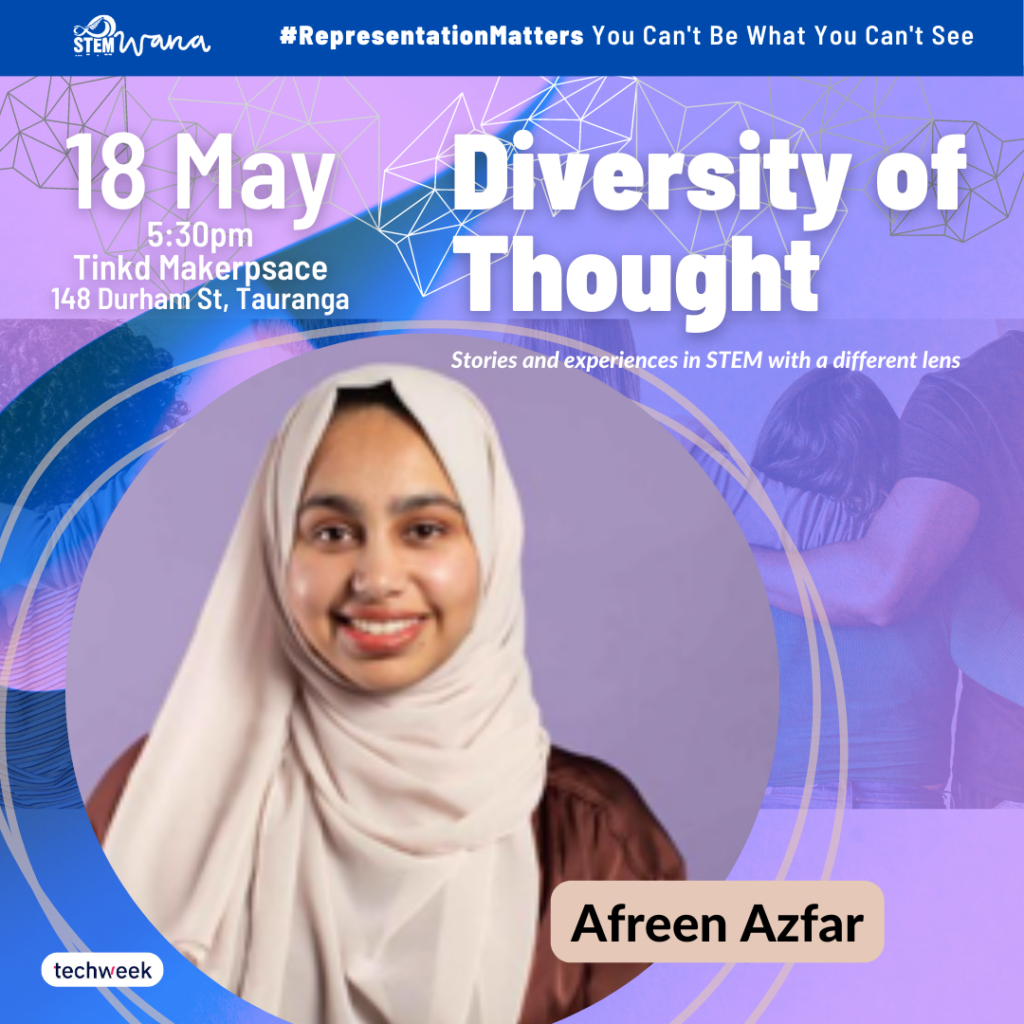 Afreen Azfar currently works as a Data Engineer at Kami. She grew up in Hamilton where she graduated with a Master in Science (Biology) from the University of Waikato. Afreen worked in a microbiology lab for a year before deciding to pursue her growing interest in computer science by taking up the PGCertIT. Afreen has worked as an NCEA and Cambridge International tutor and is passionate about helping people learn and find new interests that could help them discover what they want to do in the world.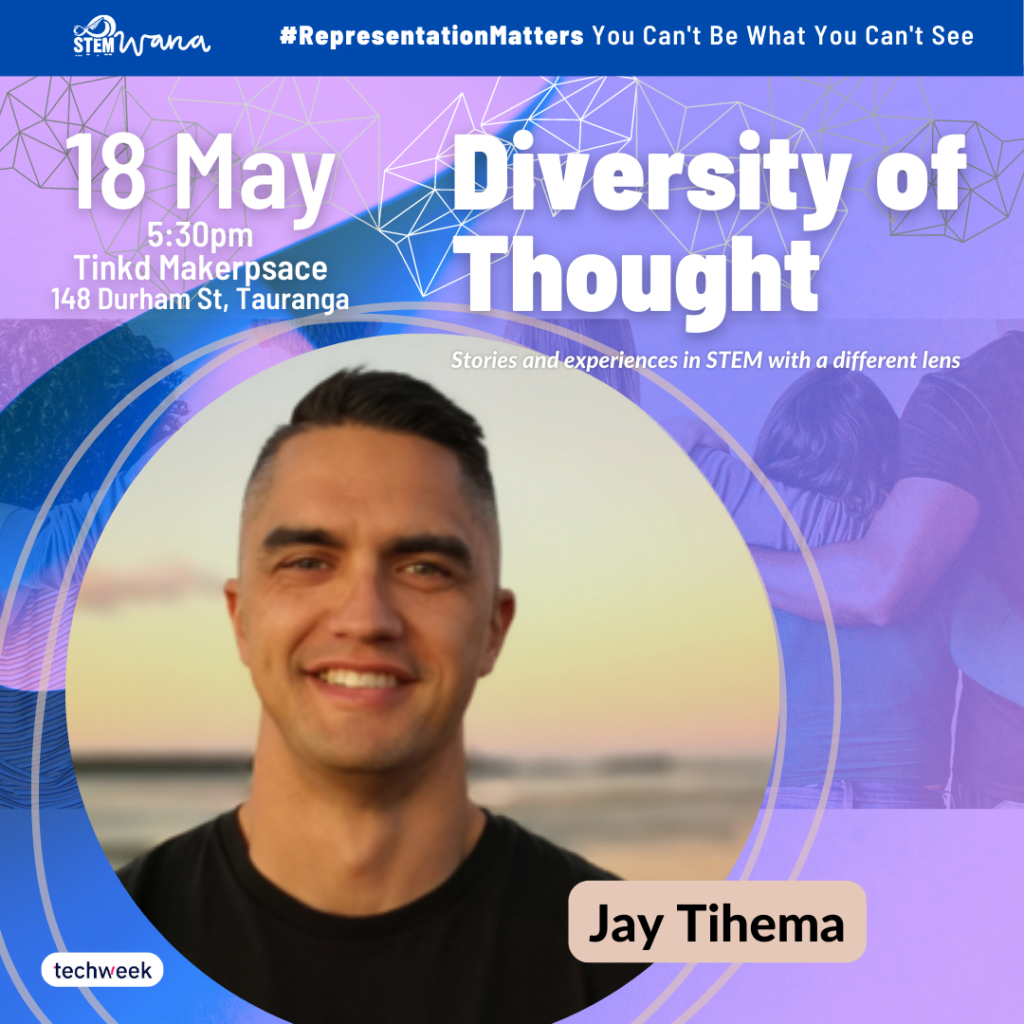 Jay Tihema works to create career, learning and development opportunities in tech. As Program Lead for Hihiko Te Rawa Auaha (Toi Kai Rawa), Community Development Manager (ii.nz) and Co-Chair of the Mentoring WG with the CNCF (Cloud Native Computing Foundation), Jay is passionate about working with Maori and indigenous communities and underrepresented groups to build digital capability in education and find meaningful pathways into predominantly open source tech.
When and where?
Thursday 18th May 2023 at 5:30pm at Tinkd Makerspace – Basestation, 148 Durham Street, Tauranga 3110, Bay of Plenty
---
About Tinkd Makerspace
Tinkd Makerspace is owned an operated by STEM Wana Trust. We provide a flexible environment where creativity and learning-by-doing is made possible by applying science, technology, engineering, and mathematics (STEM) principles to design, make, and to solve problems.
About STEM Wana Trust
Driven by the community, for the community. STEM Wana's purpose is to promote awareness of opportunities in STEM (Science, Technology, Engineering, and Mathematics) to young people through community events, collaborations and meaningful partnerships. Registered Charity CC56830. GST 128-053-433.
For further information contact: Rachael Pratt | rachael@stemwana.nz | stemwana.nz