By Rachael Pratt
On the evening of Thursday the 18th of May, as part of TechWeek 23, STEM Wana Trust welcomed a panel of four speakers to talk about the diverse range of people within the tech industry – Diversity of Thought.
Our four speakers came from varied cultural backgrounds, diverse gender expression and each made their way into the tech world via a variety of paths, some took a direct path and others walked a unique path that was less obvious.
Our keynote speaker and MC Dr Sophia Frentz introduced us to the other three speakers, Renee Young, Afreen Azfar and Jay Tihema, who each told us about their journey to Tech and some of the challenges they faced.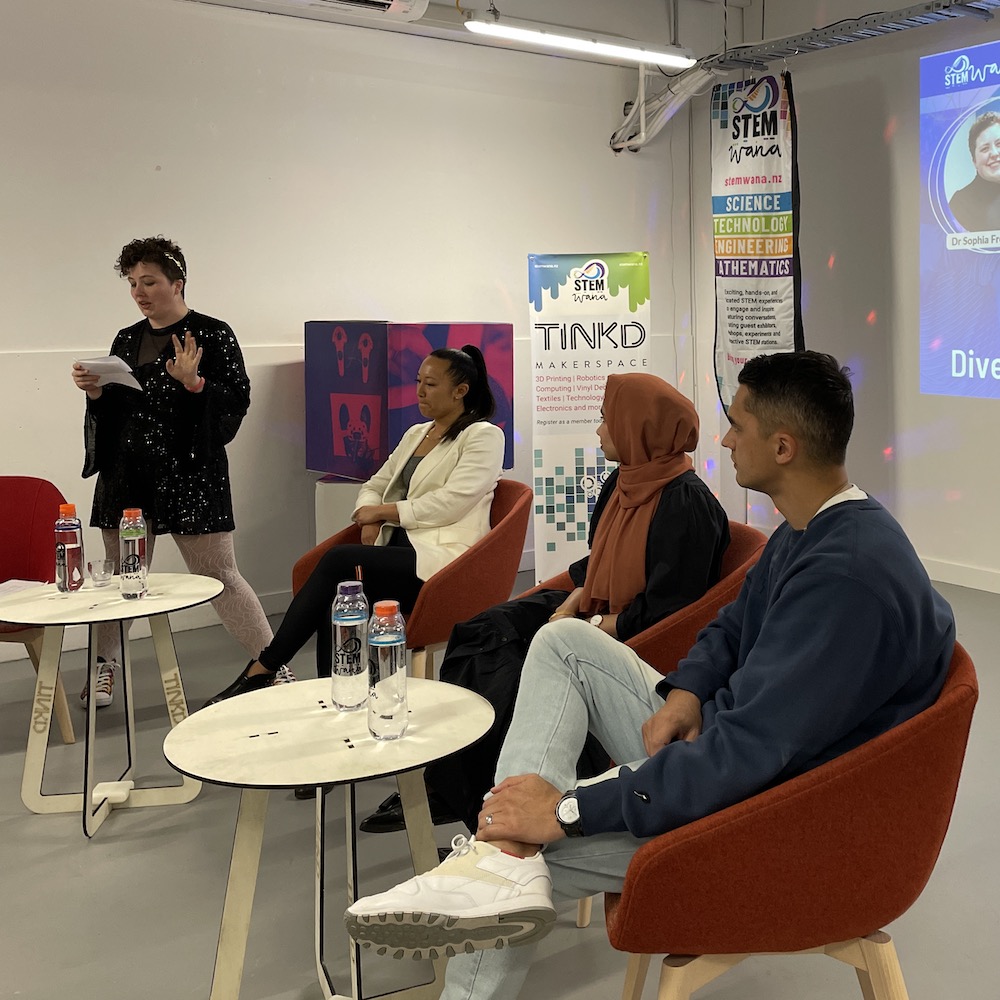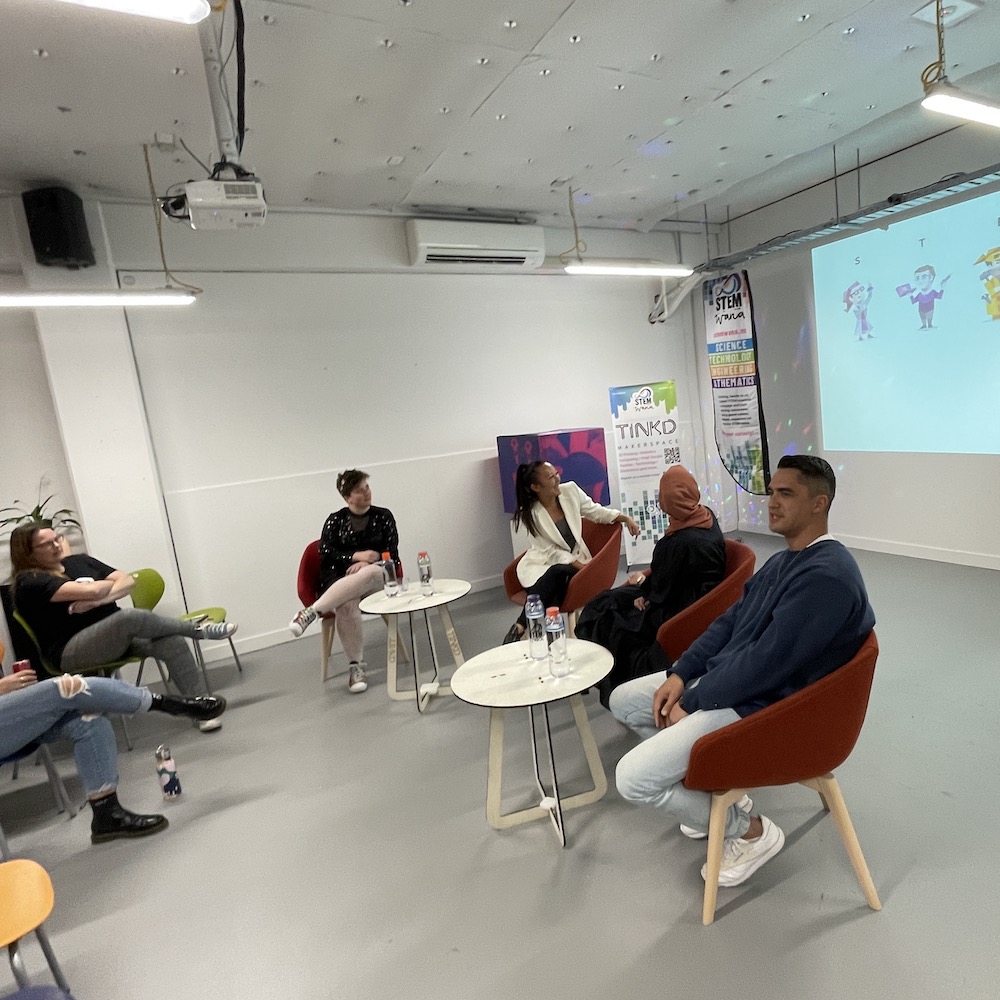 Some of these challenges were to do with societal and cultural pressures and spoke on their strength of character and determination to overcome them and persist to be the version of themselves they currently are.
A break in proceedings allowed for those who wanted to to have a little mini tour of Tinkd Makerspace located in Basestation, and to enjoy some light refreshments.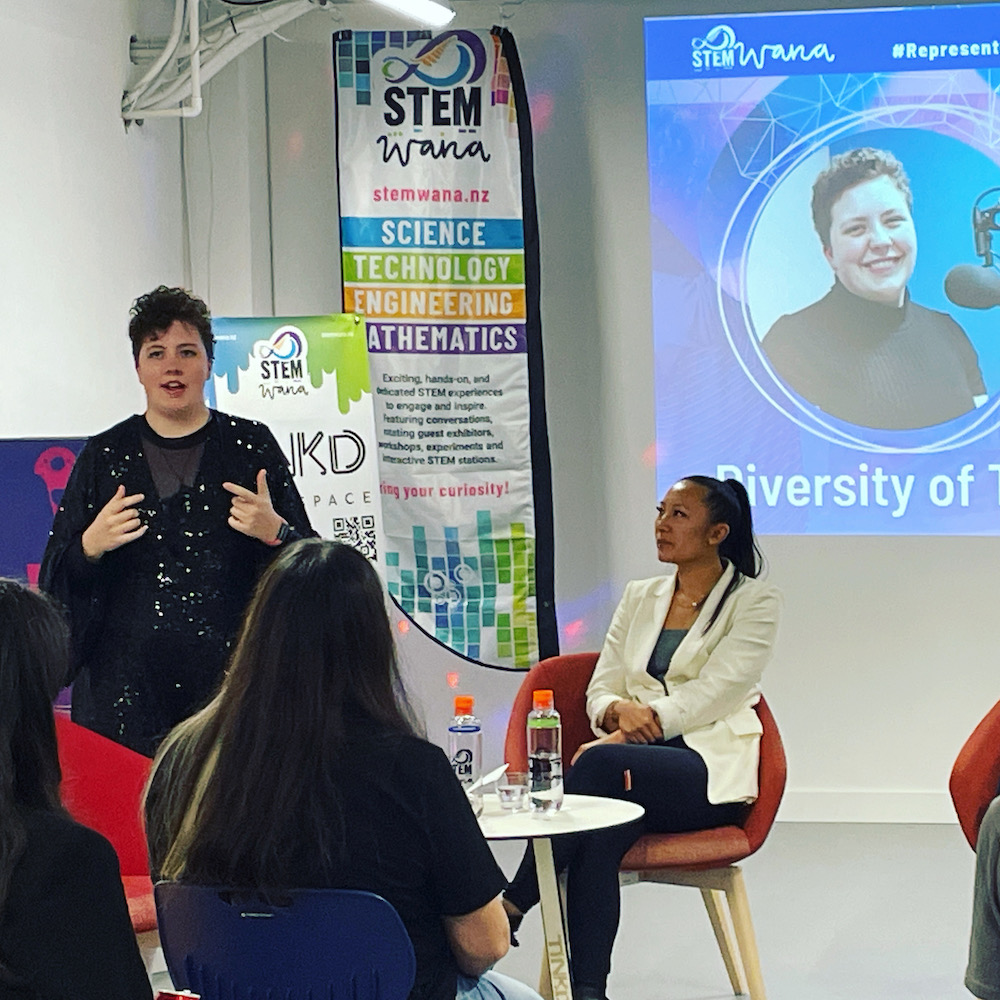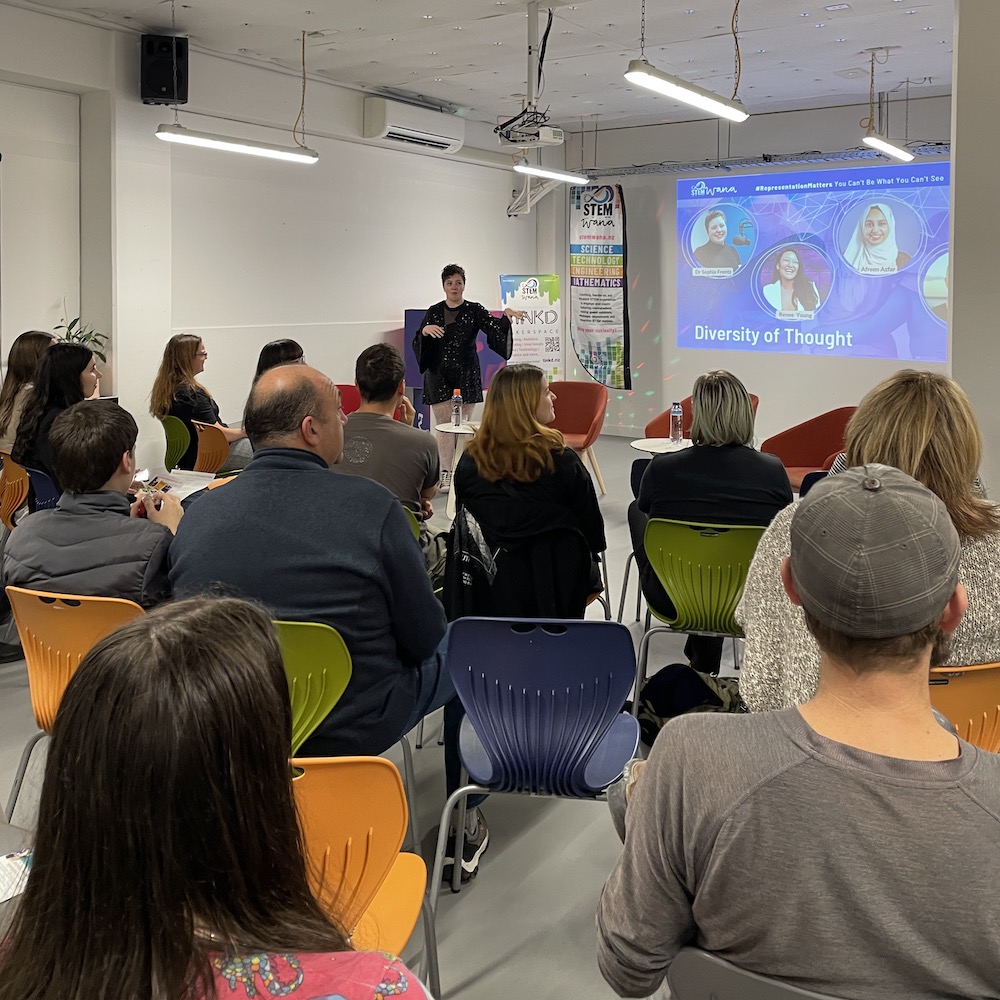 The second half of our evening included the keynote speaker telling us about their journey and a demonstration of an AI application used to help with the parking problems in a large city. The audience were asked to make suggestions on how the app could be improved and there were some great ideas on what other data could be included to make it even more useful for users.
Finishing the evening with a Q&A session allowed for the audience to ask some burning questions in relation to the speaker's stories.
The main themes from the evening were perseverance, overcoming roadblocks, not letting stereotypes hold you back and striving to find your ikigai – your reason for being, whether that is within your career or your life outside of the office.
There is room in the world of tech for all those who wish to be there. Sometimes you have to be the first to walk through a door, but representation matters, being able to hold the door open for the next wave of diverse individuals to enter the tech space is a privilege and STEM Wana Trust is proud to be able to help share the journeys of those succeeding in the diverse and varied world of STEM.
Our next #RepresentationMatters event is on 13th June 2023 and it will be a chance to spend an evening in the company of world renowned Palaeontologist Prof. James Crampton. It's going to be dinotastic, you won't want to miss out!
Thanks to NZTech for supporting us to enable us to participate in Techweek 2023.