Science with MacDiarmid Institute
29 August 2023
• 0 Comment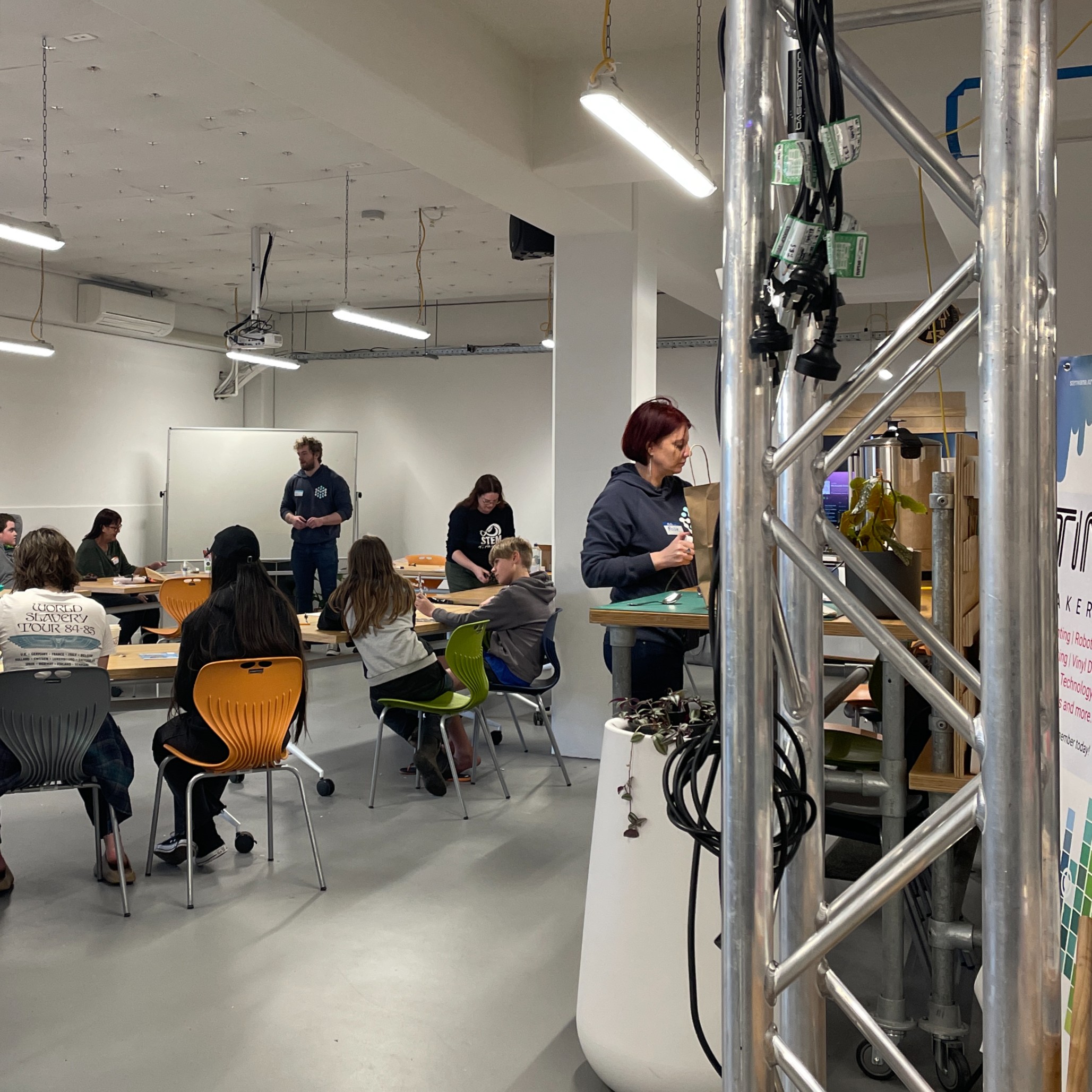 By Rachael Pratt
STEM Wana Trust was invited to host a science workshop with two scientists from the MacDiarmid Institute who were visiting Tauranga and taking part in Cafe Scientifique as part of an outreach tour.
We saw this was a great opportunity for our local Home School community and soon found a great group of young science enthusiasts to join us.
On Tuesday 21st August, the MacDiarmid scientists and 15 home school students made their way to Basestation and worked together to create solar cells, using among other things – would you believe it, berries! Berry juice to be more precise.
Thankfully we had a very fine day and were able to successfully read voltage created from the solar cells by taking our experiments outside. When placed in a circuit we even created enough voltage to power a single LED intermittently!
A very successful, fun and educational afternoon was enjoyed by all.
Many thanks to our friends at the MacDiarmid institute, Cafe Scientifique, Basestation, and the local home school community for bringing another STEM in the Community Event.