By Rachael Pratt
Close to 200 people braved a chilly July evening to join the STEM Wana crew in hearing Jack Thatcher speak about his life as a Celestial Navigator.
We had transformed the Cargo Shed, a new event space on Tauranga's waterfront, into a space ready to hold all a large crowd, lit up with lights and even a laser show at the entrance.
The evening started with a karakia with Matua Tamati, and then Jack took to the stage and shared with us some of his amazing knowledge. He started by looking at the migration paths of indigenous peoples, touching on how the migration started at the end of the last Ice Age, when there was less water in the oceans, creating larger land masses and smaller sections of open water to cross, during this time, the next land mass would have been visible from the last. Meaning initially land masses and islands were found purposefully, not just setting out and hoping for the best.
Jack then went on to tell us about his own journey to become a Celestial Navigator, how he studied the names and positions of the stars, how the stars appear in different parts of the sky depending on where on earth you are.
He talked about the Maori compass and the five houses in the east and five houses in the west the sun travels through.
There was a short break for people to grab a hot chocolate (it was a cold evening) and grab some snacks as well as buy some Matariki merchandise made in our very own Tinkd Makerspace.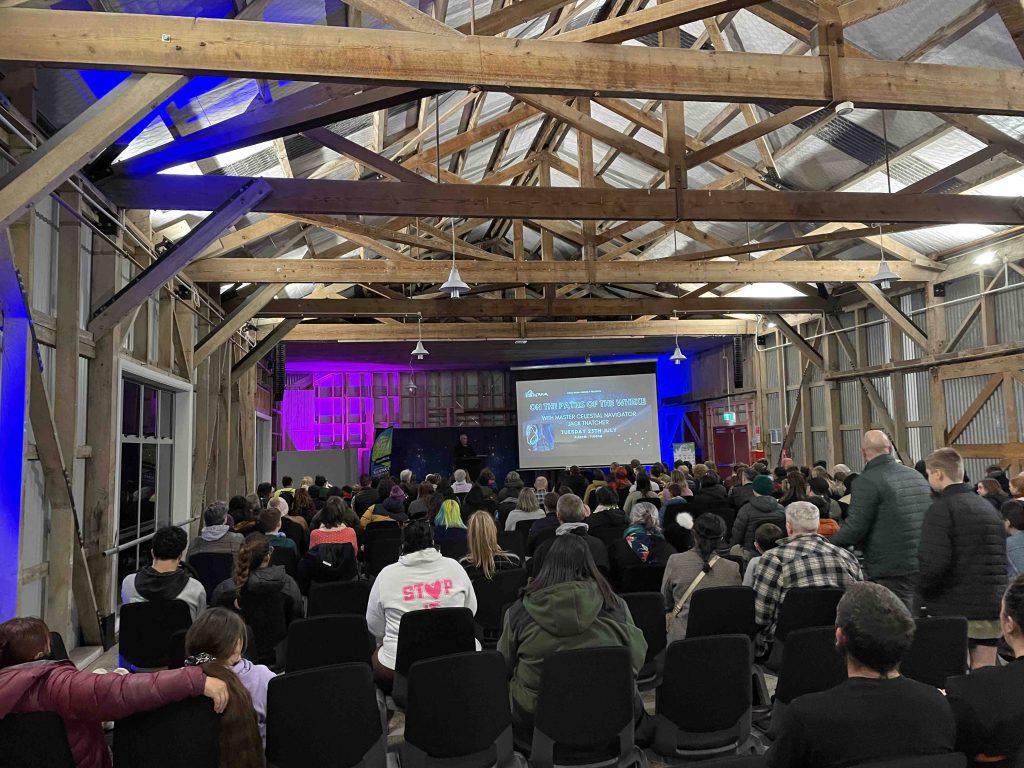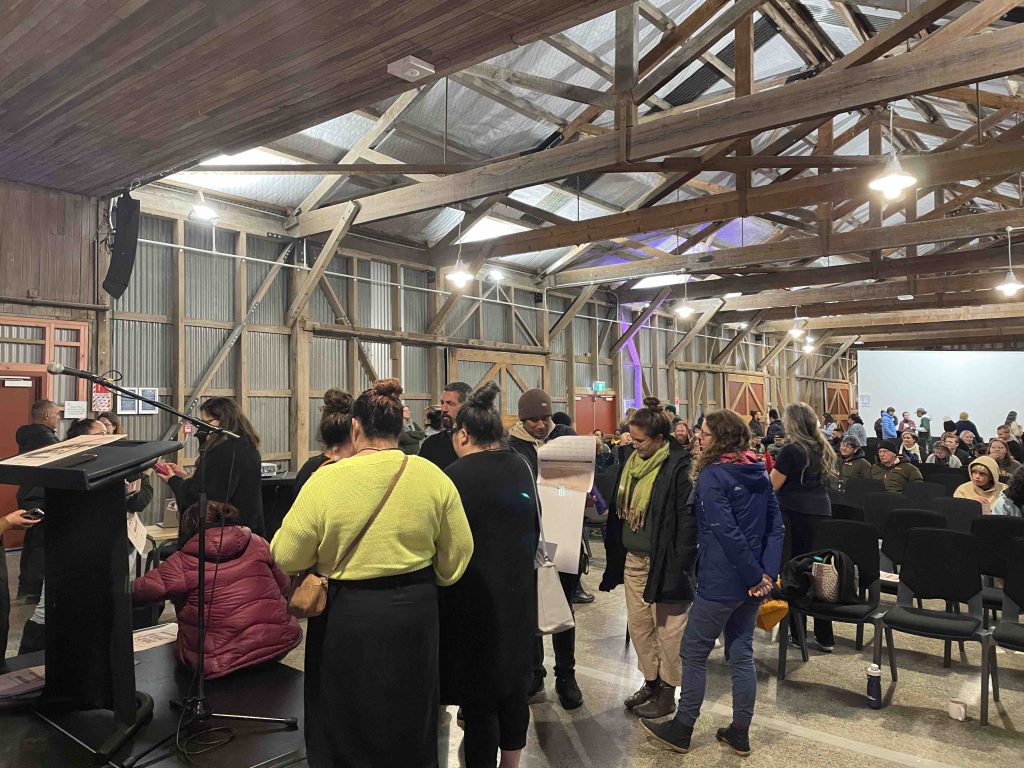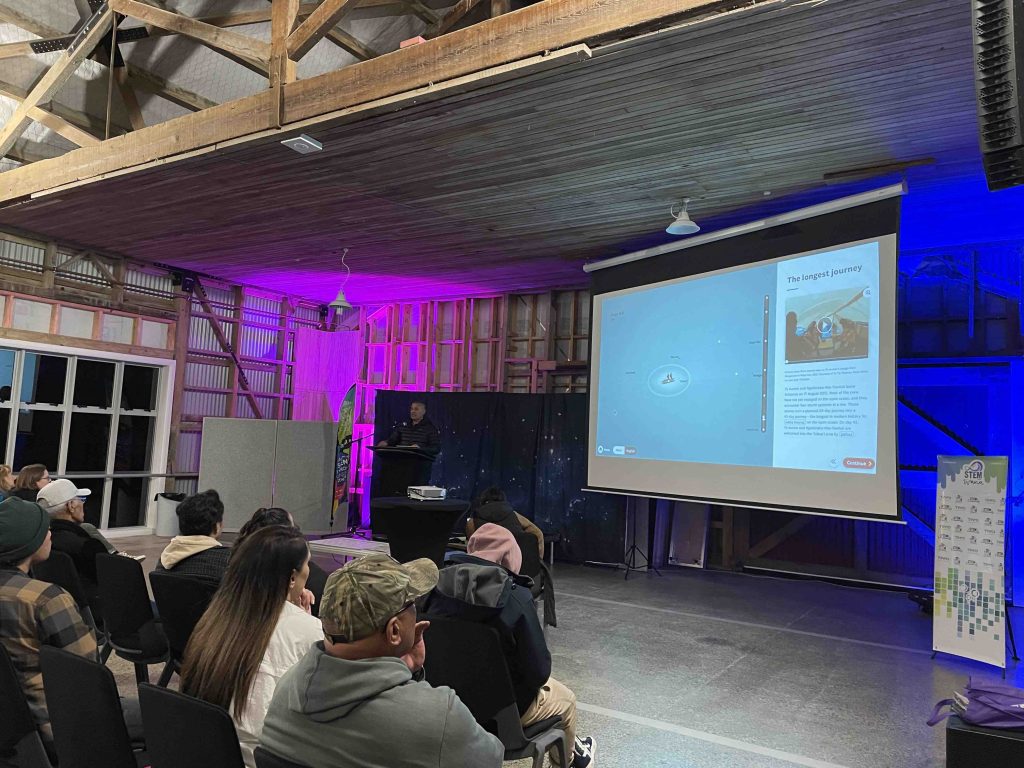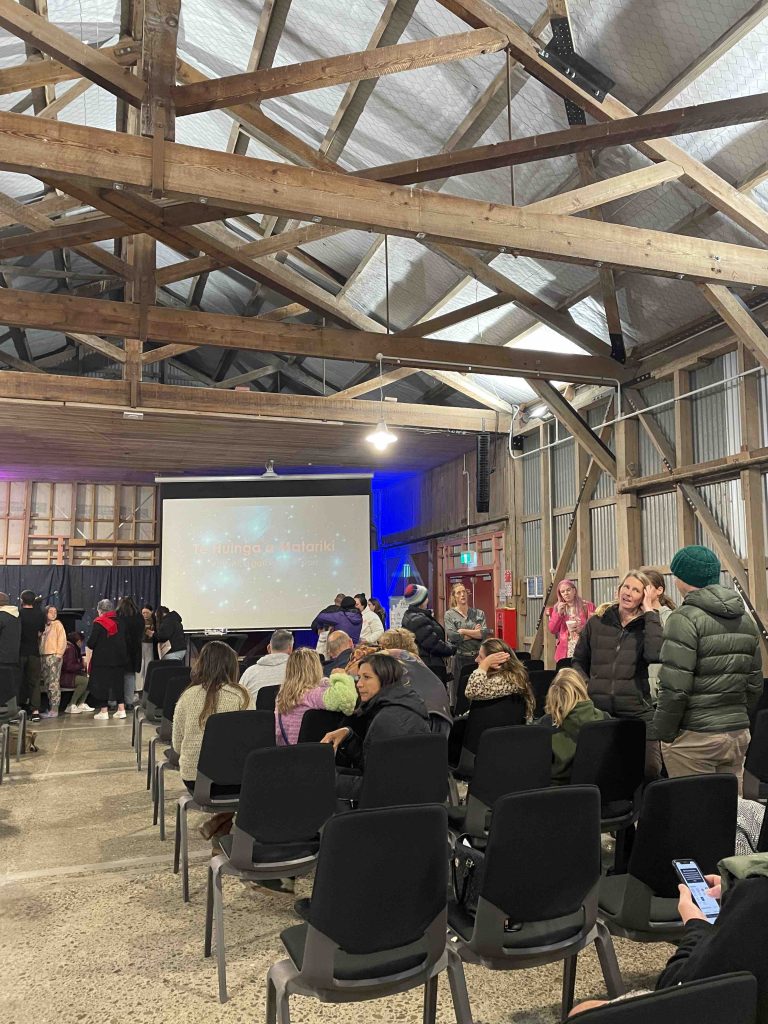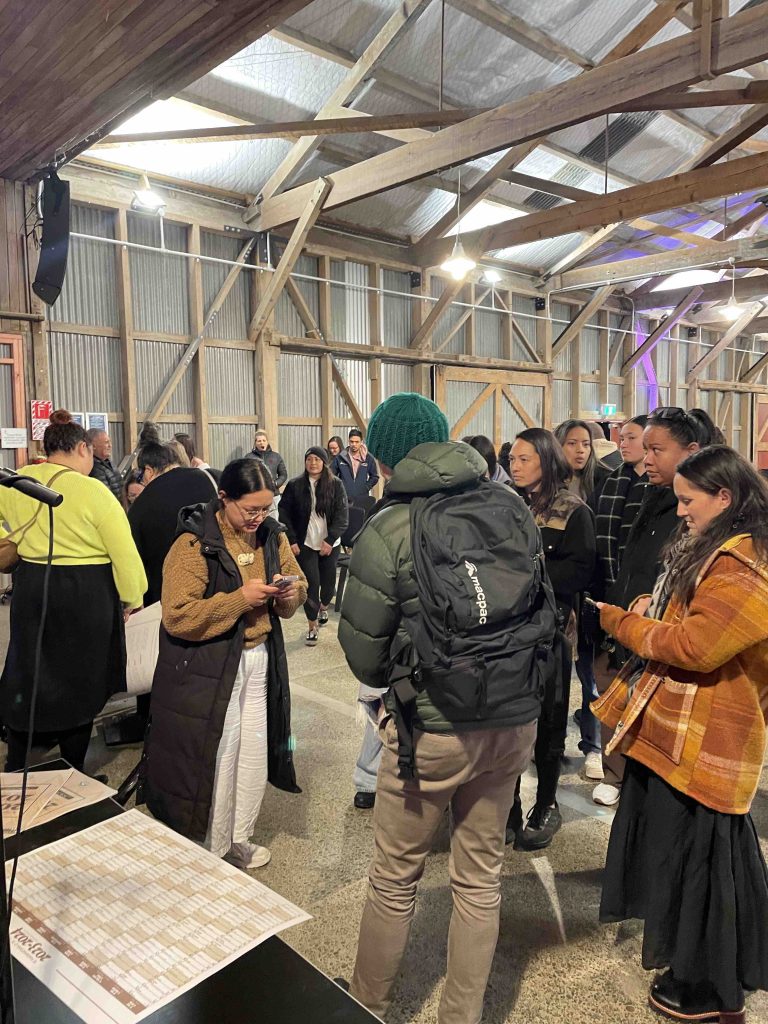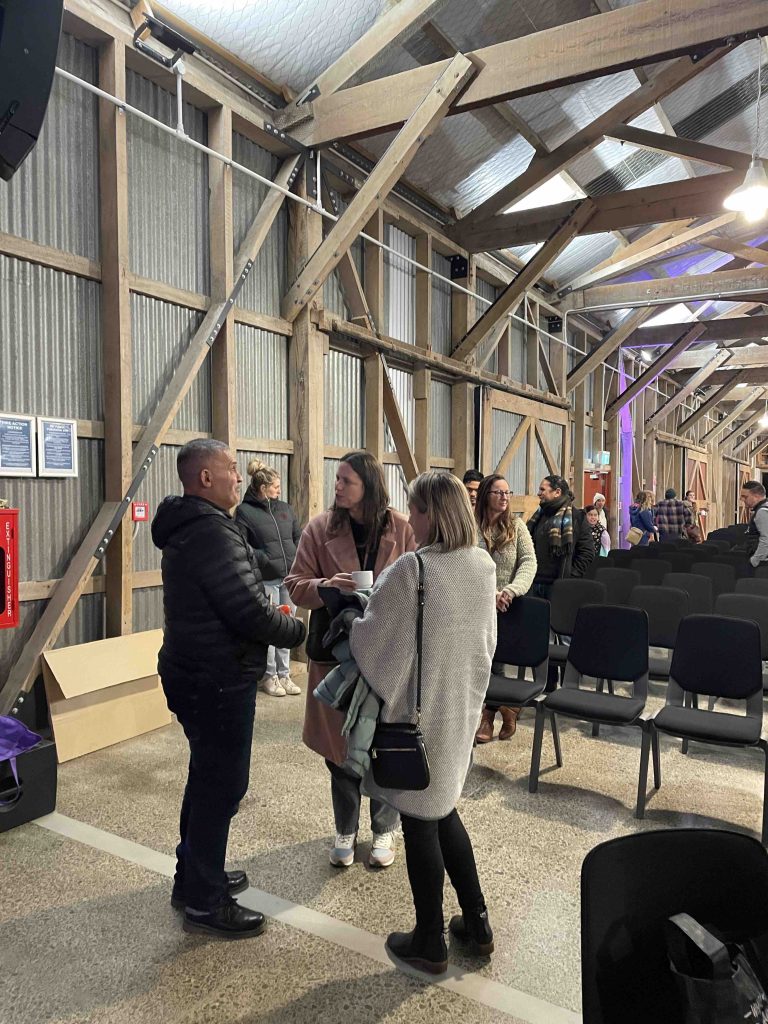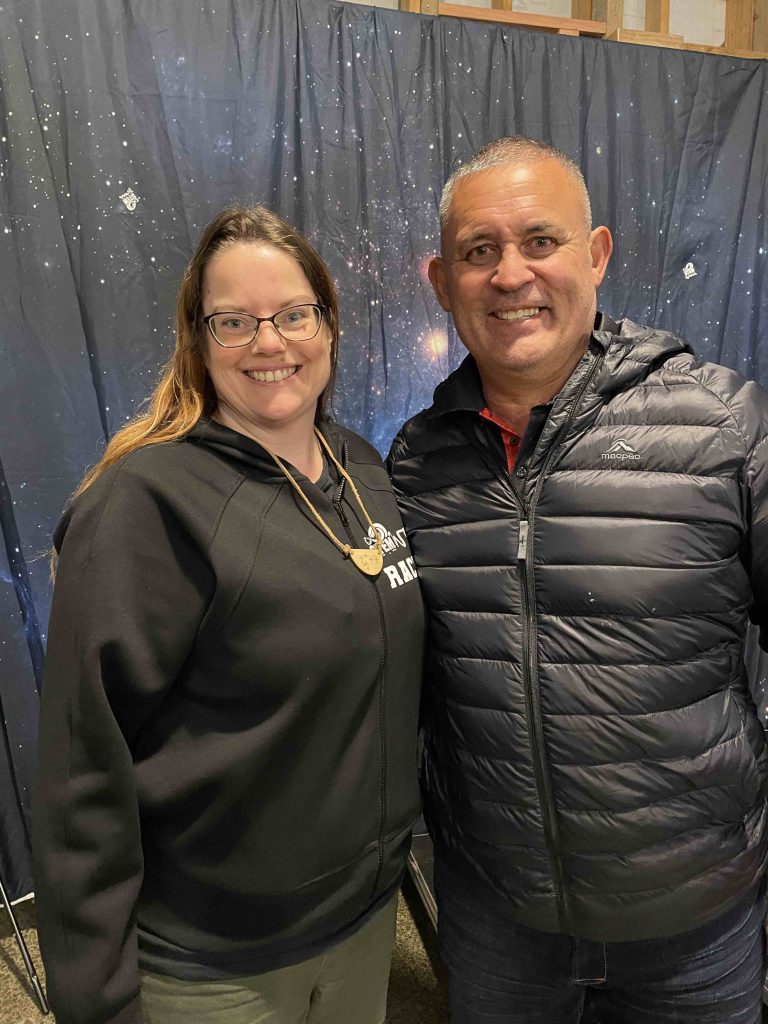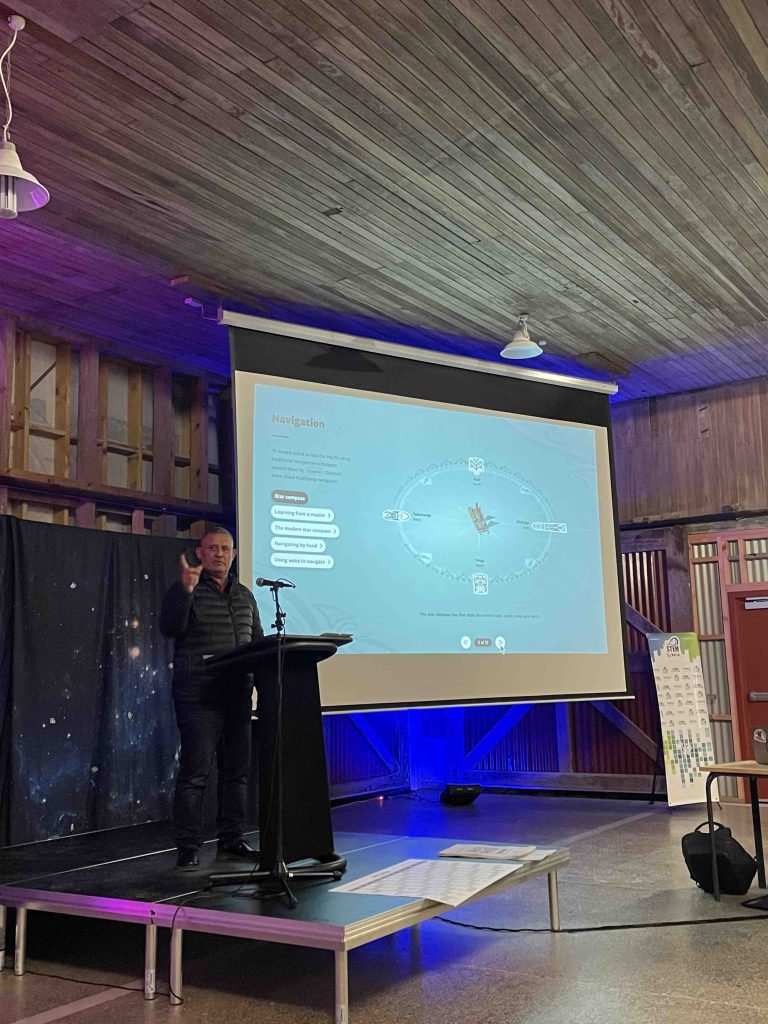 Jack took the time to talk with us about matariki and the ways in which it is celebrated in Tauranga. During the Q&A he pointed out that whilst they navigate by the stars and the person who is being tested at the time is unable to use modern equipment, they do in fact have modern navigation and communication equipment on board the vessels.
Jack is a very enthusiastic speaker with a wealth of knowledge, and I would highly recommend heading to another of his talks if you ever get the chance.
We would like to say a big thank you to our awesome volunteers (Lana, Scarlett, Isaiah, Leo, Maia, Hayley, Q, Steven, Elliot) who helped with packing in and working in the kitchen to keep the hot drinks and popcorn flowing throughout the evening. We are also grateful for the help of Robyn and the Baycourt team who made ready the building and helped us throughout the night with all the logistics.
I look forward to seeing you at our next #RepresentationMatters event in early September 2023 Which will be a talk from marine ecologist, Natalie Prinz.
Tickets will be released shortly so make sure you're subscribed to our mailing list.
Stay curious,
Rach